Plant of the Month Classes
Fun monthly classes exploring the exciting world of wild plants in the city
One four-hour class per month || 11 am–3 pm
Class meets at Green Anchors in N. Portland
Each class centers around one plant; sign up for one or all twelve
Cost: $95 per class
Let's get together and learn to love some weeds! It turns out we can't really love anyone without getting to know them. In these monthly classes, we will get to know plants, spend time with them, and learn to appreciate them one by one. Studying one plant at a time allows us to build deeper relationships. Beyond simply naming plants and learning how to eat them, we'll spend a whole day getting to know them more intimately. Where do they live? What do they look like? How do they serve the ecosystem? How can we gather them in a regenerative and respectful way? What can we make with this plant?
In these Plant of the Month Courses, we prioritize under-loved plants—plants traditionally thought of as invasives, weeds, nuisances, or just terribly common. Each of these plants is secretly magical: they may be edible, make beautiful dye or medicine, or even make strong threads to weave a beautiful blanket. Utilizing these (sometimes overly) abundant plants allows us to use harvesting as a direct tool of habitat restoration. For example, when we gather lots of Himalayan blackberry canes for baskets, we help clear up that habitat for new plants to move in. By discovering the ways in which these outcasts can integrate into the local ecosystem, we also discover how to become a part of it ourselves.
Part lecture, part hands-on learning, in this series we will meet for four hours on the third Saturday of every month to make food, medicine, or crafts (like natural dyes, wooden spoons, or baskets). We will focus on plants that are extremely accessible and common within Portland, making it easy to incorporate what we learn into regular practice. We'll meet at Rewild Portland headquarters, Green Anchors, and other various places around the city so that we can see the month's plant in its growing form before discovering what foods, medicines, or crafts we can make with them.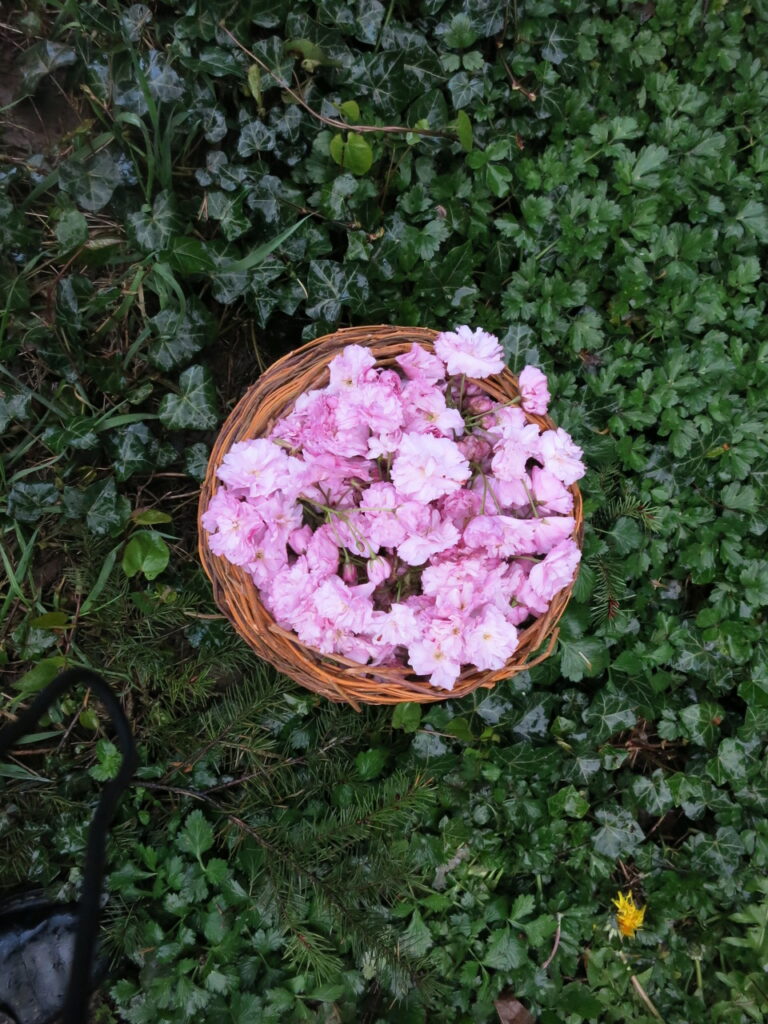 Throughout each season we will see how the types of plants that are available changes, and come to know our landscape better by witnessing subtle shifts. Seasonal learning helps us connect with the plants, our sense of place, and each other. Each lesson will incorporate ethics, history, storytelling, joy, creativity, and pure tomfoolery.
The Plant of the Month Courses are designed to be inclusive of folks of all experience and skill levels. If you've never foraged a day in your life, there's lots of exciting things to learn—and if you're very experienced with local plants, come ready to pick up new skills and/or deepen your practices. Participants will practice carving, dyeing, fermentation, salve making, cordage, basketry, tincturing, seed processing, soap making, weaving, and of course eating! These will all help us learn more about the natural world and become better caretakers of the land. Of course, the natural world is unpredictable and uninterested in human schedules, so we will be working around what is seasonally available—if the pokeberry isn't ripe, we'll learn about horse chestnut instead.
Throughout the year we'll learn what the land can offer us, but also how much we can offer the land. The practice of culling, pruning, and replanting allows us to appreciate the world around us in deeper, more connected ways, while actively regenerating the ecosystem. This class is an opportunity to be a better caretaker of the environment and steward of the earth.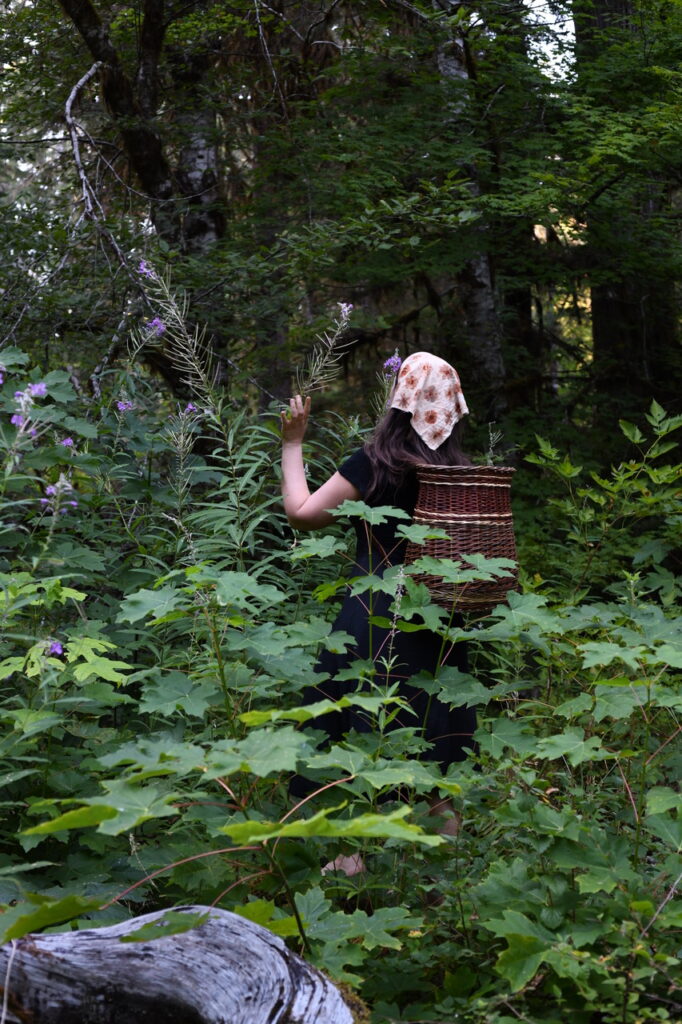 ---
Program Dates and Themes for 2023
April 22: japanese knotweed
For our first class, we'll harvest knotweed and process the shoots as we learn about its many uses. Then we'll make tasty, pickled knotweed shoots to take home.
May 20: Douglas Fir
As we sip Douglas fir tea (with Douglas fir syrup, of course!) we'll talk about the incredible history of our state tree and the million things it can do. Then we'll dry more tea for you to share with friends and family.
June 17: Woad
We'll explore the uses of woad for food, medicine, and in traditional Celtic magic, and use woad leaves to dye a beautiful, vibrant blue on shirts and bandanas!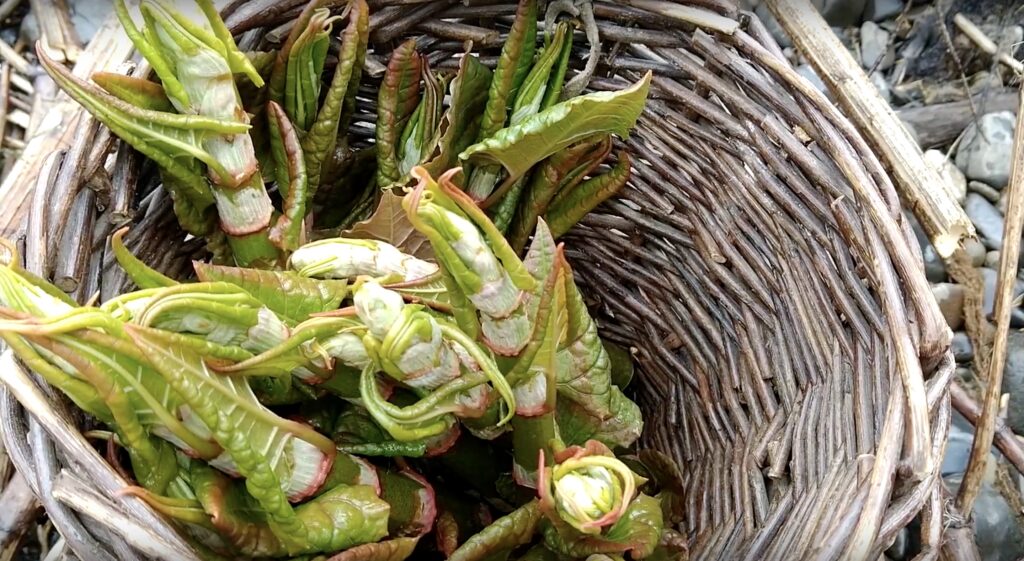 July 15: Himalayan Blackberry
As its berries begin to ripen, we'll get to know Himalayan blackberry a bit better. As we learn about the complicated ecology and ethics around this plant, we'll gather blackberries to eat, try delicious blackberry recipes, and weave baskets out of the canes.
August 19: Fireweed
We'll spend the day processing fireweed into incredible fermented fireweed tea (sometimes called Ivan Chai), which we will enjoy together as we explore the many uses of fireweed—including for dyed items, medicine, and cordage.
September 16: Yellow Dock
When fall seeds start to appear, we'll gather lots of dock and process the seedheads into flour. As we work, we'll learn about the medicinal and textile uses of this plant. Then we'll eat a special treat . . . dock-olate chip cookies!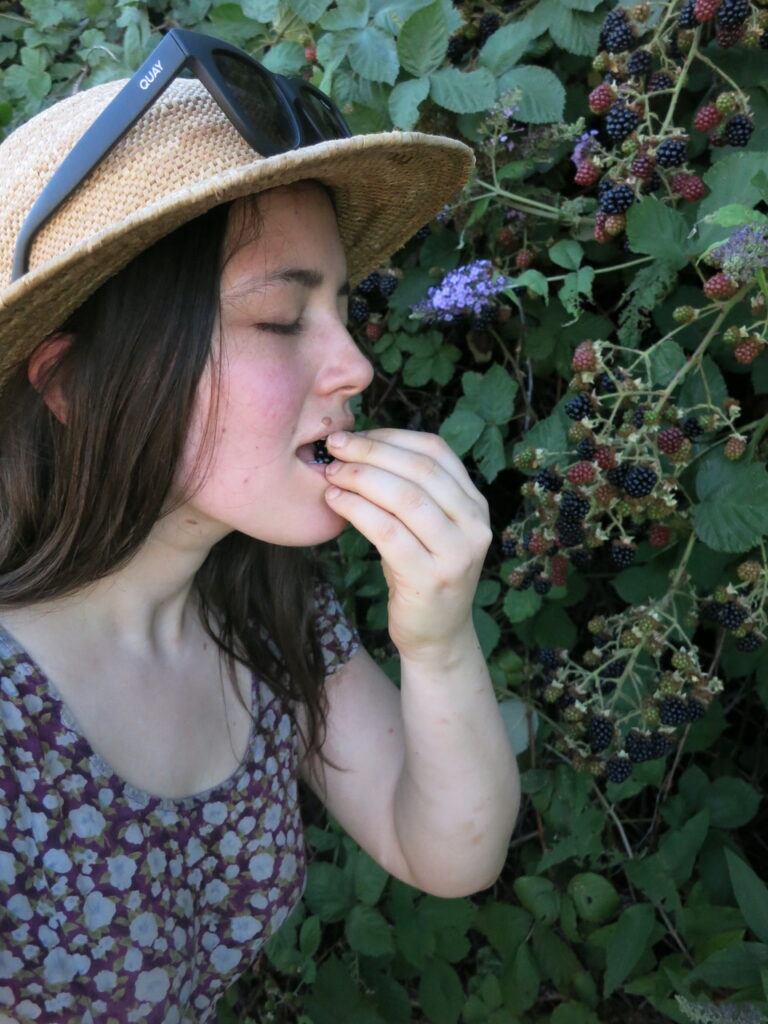 October 21: English Ivy
Feeling frustrated with English ivy? Why not explore some of the great ways to use this opportunistic vine! From medicine to dye, basketry, soap, and air purification, this ivy has a lot to offer. Join us as we make baskets and craft all-natural laundry detergent.
November 18: Chicory
We'll learn about this once cherished weed as we dig up chicory's sweet autumn roots to roast and grind into tasty New Orleans-style coffee.
December 16: Tree of Heaven
For this wintertime plant day, we'll connect with one of our region's least well-loved plants—tree of heaven! As we learn to appreciate this stalwart tree for all the amazing things it does, we'll learn to carve spoons from its beautiful wood.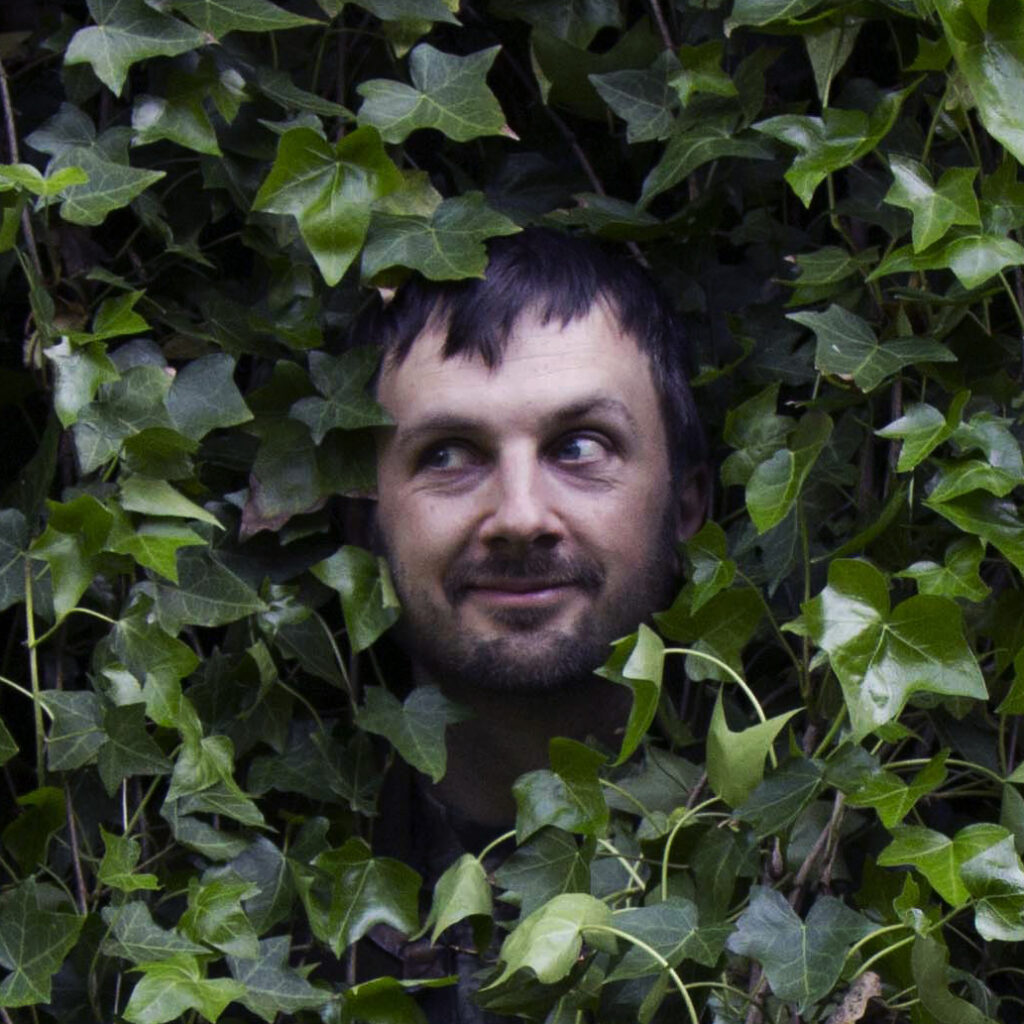 January 20: Black Cottonwood
In January we'll be getting to know this popular Populus species—seeing why it truly lives up to its reputation as "the people's tree"! For our hands-on learning, we'll make medicine from the fragrant buds.
February 17: Stinging Nettle
We'll meet at a special nettle location, learn about stinging nettle's unique ecology, and see how to turn nettle fibers into strong and colorful textiles. Then we'll have some tasty nettle foods and even take home some nettle babies to replant.
March 16: Garlic Mustard
On our last day, we'll learn about this unique and flavorful invasive plant, gather the leaves, and sample some delicious recipes!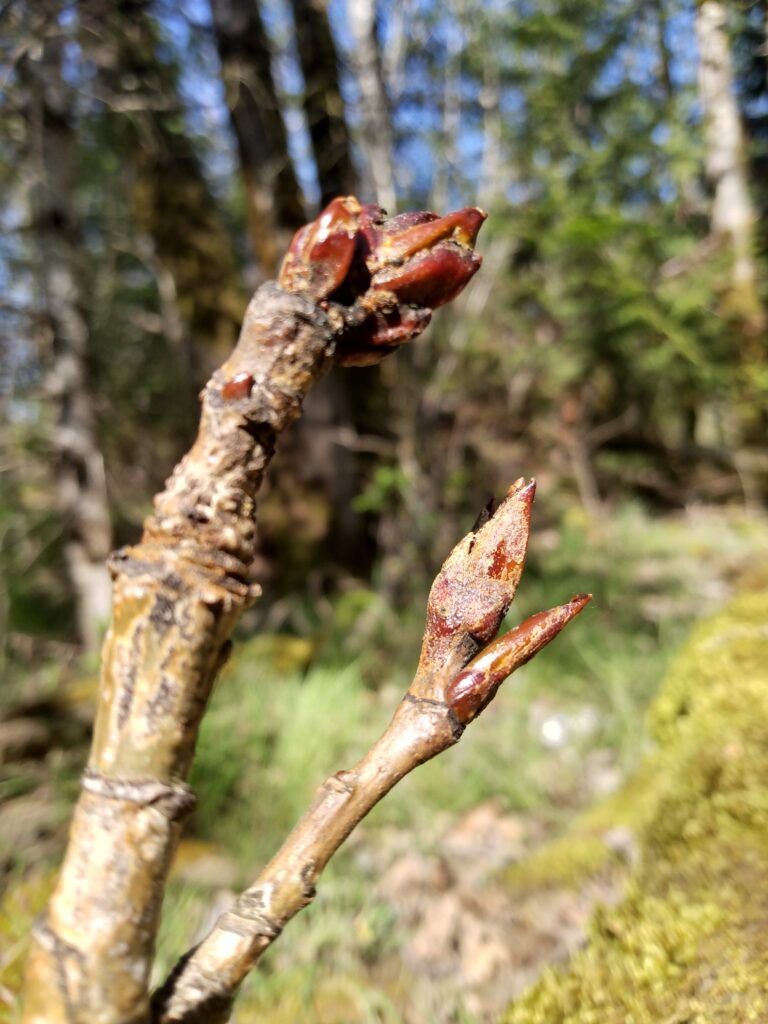 ---
Instructor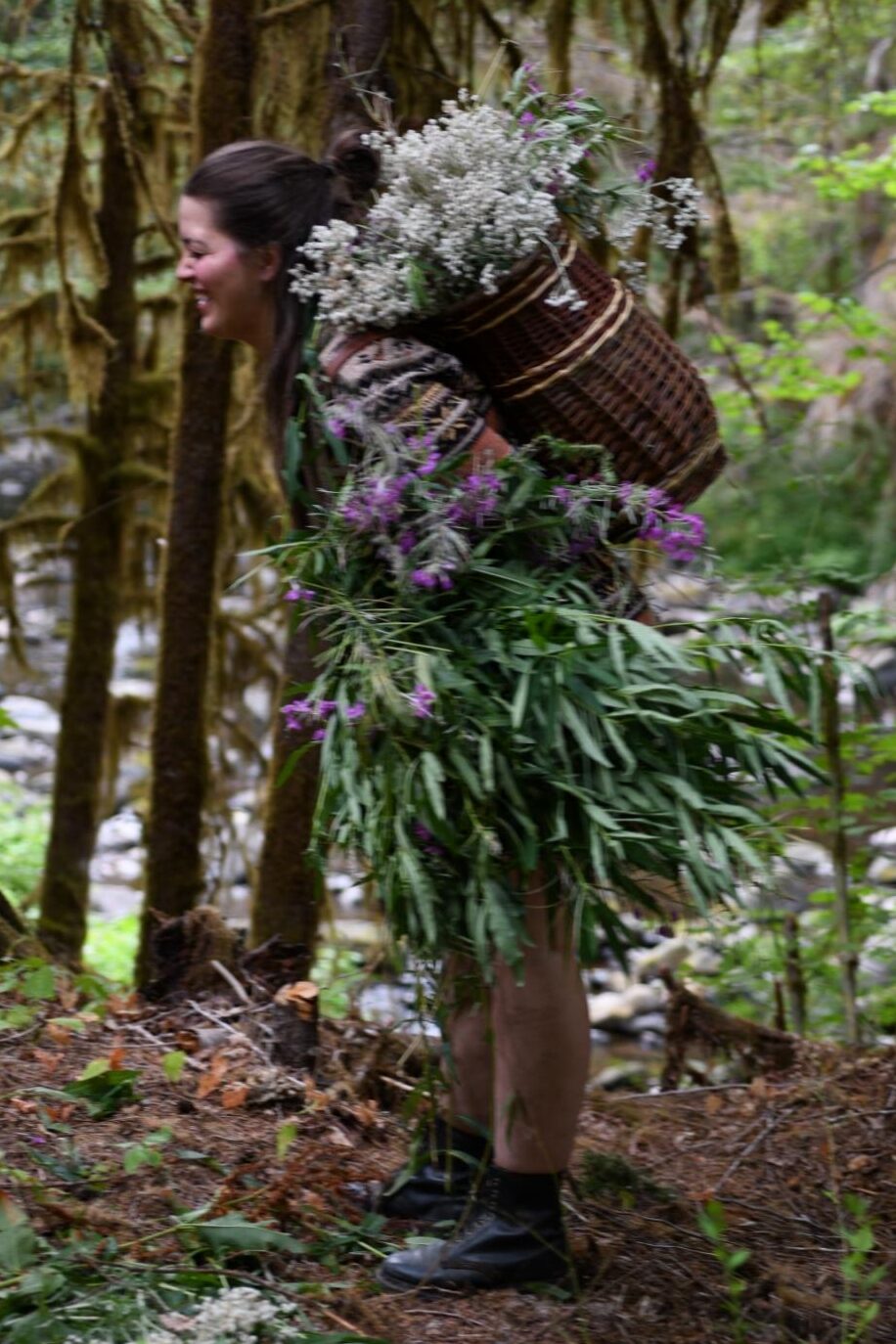 Shelby Lynn is, fundamentally, a nerd. A big fan of all the living things, Shelby has been teaching about the unique ecology of the Pacific Northwest since 2005. Shelby's practice combines foraging for food, textiles, basketry, and herbalism with habitat restoration, permaculture principles, and collective liberation.
Registration