English Ivy Basketry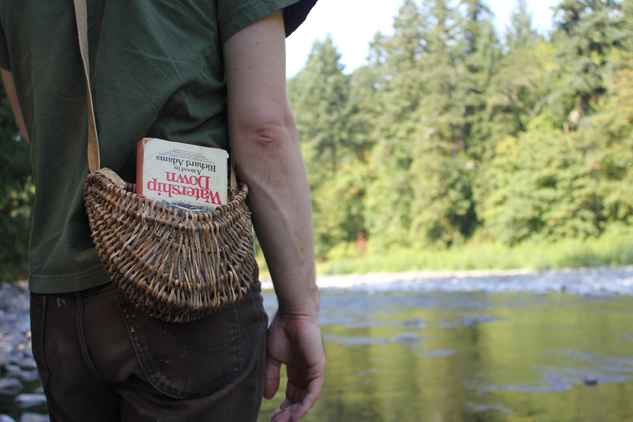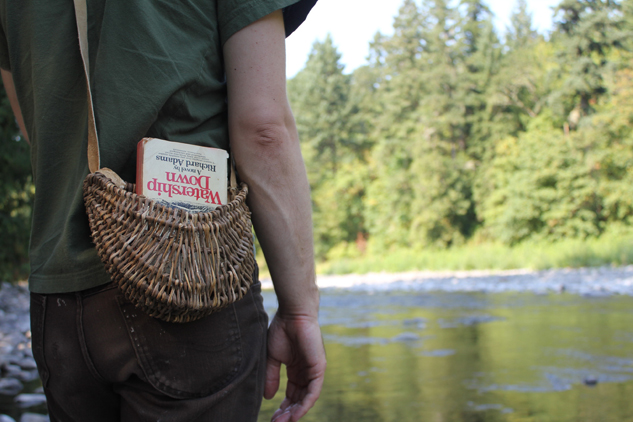 "English Ivy is an invasive, introduced plant species which damages our forests by reducing biodiversity and negatively impacting native wildlife. It is fabulous to see this weed removed from our natural areas and transformed into a productive, creative item!"
Rachel Felice, Westside Stewardship Coordinator, Portland Parks and Recreation
"In my eleven years of teaching basketry to ninth grade students I was always searching for a way to use living materials that were familiar to them. Peter is a pioneer in the use of English Ivy as a basketry material. The students performed community service while doing Ivy removal from Forest Park thus harvesting the very material they would use to create their baskets in class. Peter brought a rich experience to my students, he is a colorful personality and wonderful guest teacher."
Katherine Pomeroy, Handcrafts Teacher at the Portland Waldorf School
English Ivy Basketry is one of our signature programs here at Rewild Portland. At our workshops you will learn to weave a simple basket out of the invasive species Hedera helix, otherwise known as English Ivy. Restore and maintain the native habitat of our city parks by removing the ivy and then recycling the cast off vines into a functional work of art. In the morning we will learn how to gather ivy, how to prevent it from growing back, and begin weaving our baskets. The afternoon will focus solely on weaving the baskets.
Most environmentalists consider English Ivy the bane of ecological preservation and restoration. Brought to North America long ago by the invasive culture of the English, it has lived in the Willamette Valley and various places around North America ever since. At this point it has naturalized itself so deeply in the landscape that most people have realized that the battle to completely remove it is hopeless, and now all we can do is manage it through continuous removal done by volunteer efforts.
By giving people multiple reasons to pull ivy (restoring ecology and do-it-yourself crafts like weaving a stylish, artsy bicycle basket for your trip to the organic grocery store) they are more likely to actually get out and help the removal and maintenance of this plant. Perhaps people will stop putting their hate into a plant and learn to respect it for the gifts that it has to offer us.
---
We offer Many different Ivy basket courses:
Classic Twined Basket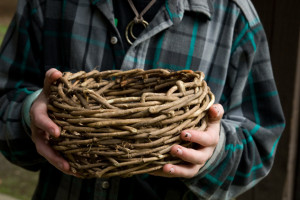 This basket is a great basket for gathering berries and other lovely natural objects you can find on an afternoon jaunt through the woods. Larger baskets of this kind are great for mounting to the front of a bicycle.
Date: 3/18/2018 – 9am to 5pm
Tuition: $75
Register Now
---
Ribbed Ivy Bike Basket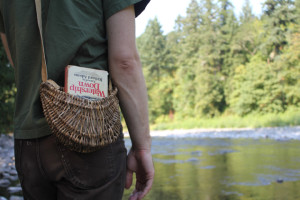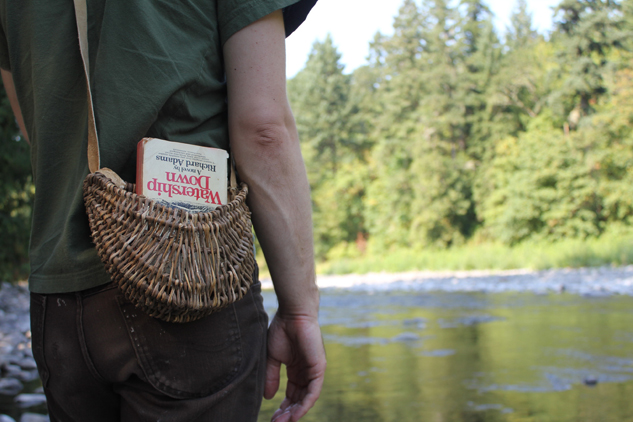 Also known as a "creel" or "fishing" basket. This is a great basket for carrying small things like a cell phone, wallet, binoculars. Weave an awesome bike basket or turn it into a fanny pack that attaches to your belt. Larger baskets of this style make great backpacks during the dry season, or even bicycle panniers.
Date: 4/1/2018 – 9am to 5pm
Location: Washington Park, Portland OR
Tuition: $75
Register Now
---
Basketry 101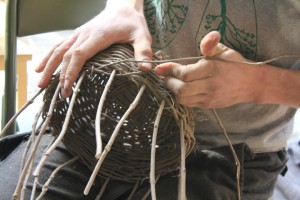 Four Days, Four Classes, Four Baskets: Twined, Coiled, Plaited, Ribbed. You'll walk away with: An understanding and experience weaving the three universal styles of weaving, the history of basketry, basketry vocabulary, basketry resources beyond the class, and four different styles of baskets!
Dates: Sundays, May 6, 13, 20, 27, 2018 – 9am to 5pm
Location: Washington Park, Portland OR
Tuition: $250
Register Now
---
Plaited Ivy Bike Basket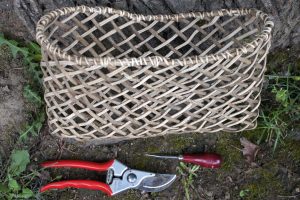 This open weave plaited basket is very attractive. The plaited style makes a good document holder or a craft materials basket for things like yarn. Plaiting is unique in that every piece is a "working" piece; there are no warps and wefts, or rather, they are all warps and wefts. This style requires much less material than either the ribbed or the twined basket.
Date: 6/3/2018 – 9am to 5pm
Location: Washington Park, Portland OR
Tuition: $75
Register Now
---
The Coiled Ivy Basket.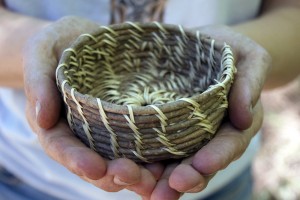 This basket is very aesthetically pleasing and easy to produce. Coiling can feel more like sewing than weaving, as pieces are wrapped together in a completely different fashion from twining or regular weaving. It also requires a lot less material to be gathered.
Date: 9/30/2018 – 9am to 5pm
Location: Washington Park, Portland OR
Tuition: $75
Register Now
---
Classic Twined Basket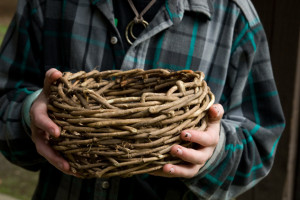 This basket is a great basket for gathering berries and other lovely natural objects you can find on an afternoon jaunt through the woods. Larger baskets of this kind are great for mounting to the front of a bicycle.
Date: 10/13/2018 – 9am to 5pm
Tuition: $75
Register Now
---
The Ivy Cornucopia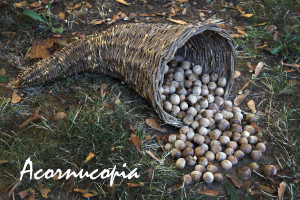 This basket has a few names, "Horn of Plenty," "Harvest Basket," and "Cornucopia." It has mythological origins in European history through Greek and Roman myths. In North America it is mostly associated with Thanksgiving and is used regularly as a table display for the holidays. This is one and a half day workshop. The first day is a half day where we pull the ivy and prepare it. We begin our base and frame for the basket. The second day is a full day of weaving.
Date: 11/3/2018-11/4/2018, 9am to 5pm on Saturday & Sunday.
Location: Portland OR – Washington Park on Saturday, St. John's Neighborhood on Sunday.
Tuition: $125
Register Now
---
Private Groups & Custom Classes
If you would like to request us to come teach English Ivy Baskets at your school or with your club, send us a message: