Free Skills Series
The Free Skills Series is a family-friendly monthly class exploring different aspects of rewilding. It is free and open to the public, and no previous experience is necessary to attend.
Our Free Skills Series has one core ethic behind it:
All people must have free and open access to creating resilience in their lives.
---
Contemporary life finds us completely dependent on a very fragile network of global connections and technologies. We have become disassociated from the land where we live: our food comes from hundreds and thousands of miles away, we spend countless hours indoors, interacting with screens in human-created virtual worlds instead of the natural other-than-human reality that surrounds us. This has many negative effects on our physical and mental health, as well as making us less prepared for the inevitable failure of these systems. Yet access to learning any other way often comes with a high price.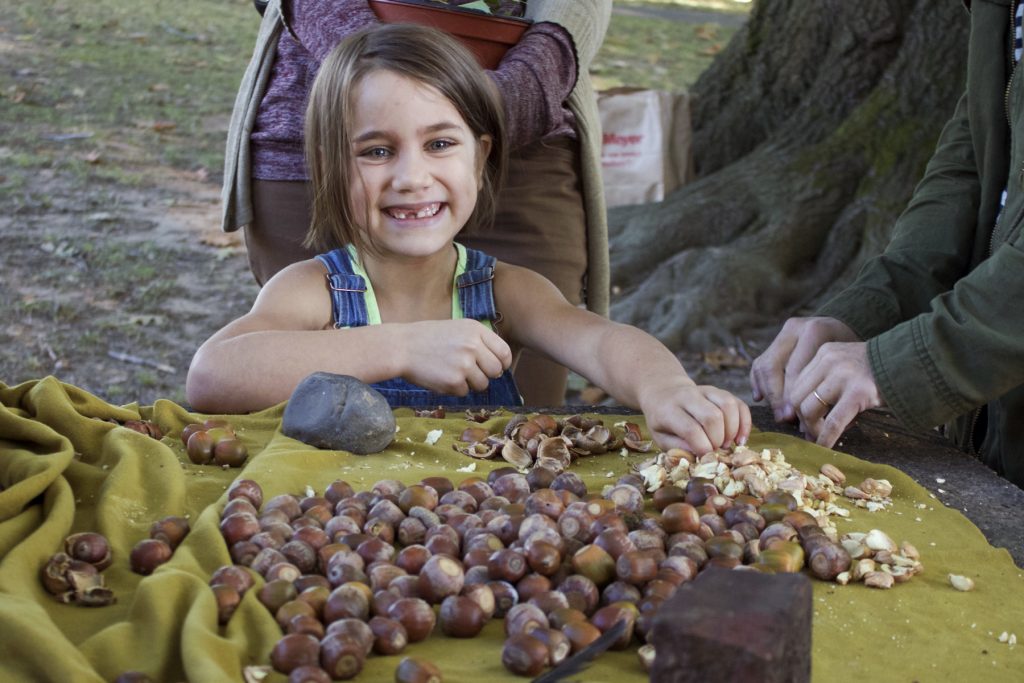 Rewild Portland urgently works against this trend. Since 2007 we have hosted our monthly Free Skills Series (our first program ever), which continues to be the backbone of our organization. Sponsored by Portland Parks City Nature, it takes place in Portland-area parks, moving to new and different neighborhoods each month. Participants of all ages and levels of experience are introduced to various skills and knowledge. This is an inclusive, "safer" space for people of all abilities and backgrounds to learn and share with each other. We are queer-friendly, straight-friendly, race-friendly, gender-friendly, age-friendly, family-friendly—just plain friendly! All of the skills we practice come with a set of ethical principles for environmental sustainability through reverence and regeneration. We do not charge for the Free Skills Series but gratefully accept donations from those who have the means. We suggest $10–$20 or whatever amount feels good to anyone able to donate.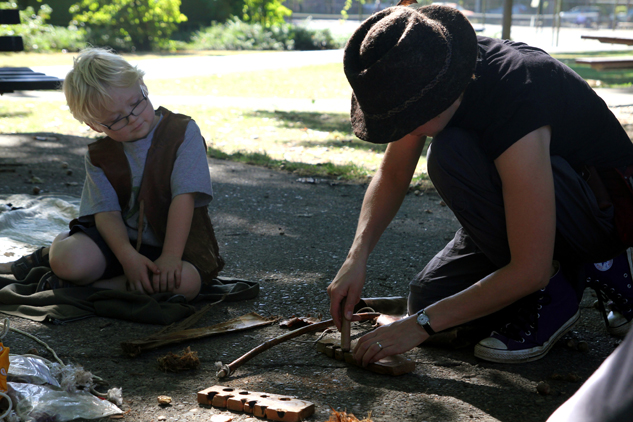 These free classes work to build resilience on multiple levels. On the surface, they enhance each participant's skills and knowledge, showing them how to get what they need from their own place rather than relying on global systems. Our participants learn, for example, how to find, identify, sustainably harvest, and prepare foods that grow all around them; how to start a fire without matches or lighters, but by rubbing sticks together harvested from the trees in their own neighborhood; how to increase their physical and mental health through connecting to nature using their body and senses; and how to make medicine from the plants that grow in their own backyard.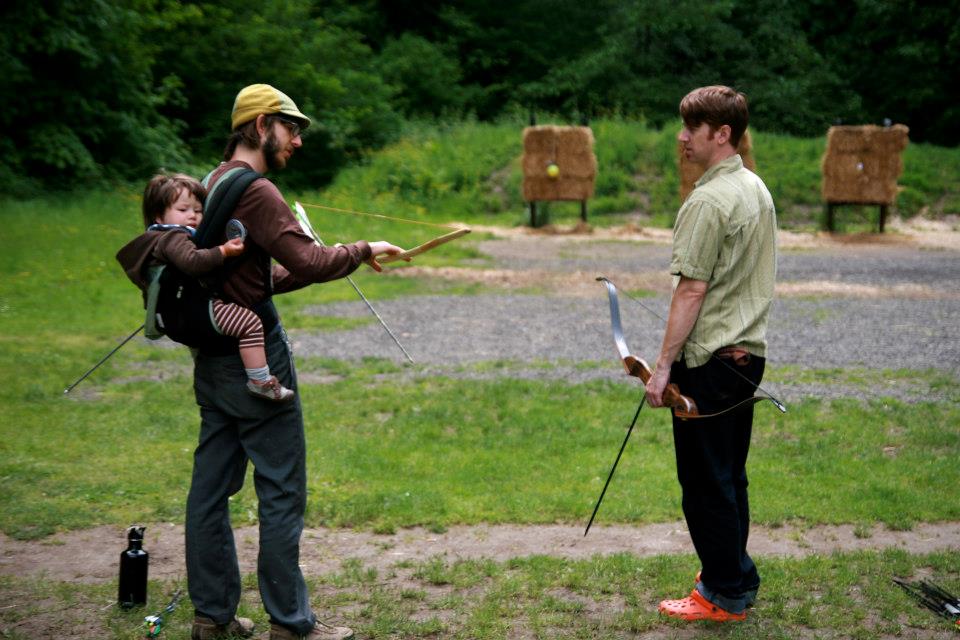 But while the Free Skills Series may seem at first glance like a skills class, it's actually a community-building program. When someone attends the Free Skills Series, they are surrounding themselves with people who are seeking the same skills and the same connection to place. Here, people make friends and create communities together. This leads to participants teaching and learning from one another outside the context of the Free Skills Series, or even Rewild Portland. This is our ultimate goal: to create robust social connections that exist without need or input from us, that ultimately make the Free Skills Series obsolete. While skills are certainly important for resilience, these social connections are the most important and valuable aspect of our program.
So, what are you waiting for? Check out all our exciting themes for this coming year, and RSVP by clicking on the link below. All themes, dates, times, and locations are subject to change. Thank you.
Support the Free Skills Series
While we do not charge for these events, they are made possible through regular donations from individuals we call recurring supporters. Are you someone with an income who can give a little to make this program possible? Become a recurring supporter today! And thank you for making the Free Skills Series possible.
Become a Sustaining Donor
---
How to Register for the Free Skills Series
Registration takes place exclusively through our e-newsletter. In order to register, you must be subscribed and follow the link in the monthly e-mail. Sign up to our newsletter below and make sure that the confirmation does not go to your spam filter. We send one or two e-mails a month with all of our upcoming programs and a link to register for the next Free Skills Series.
---
2021 Free Skills Series Themes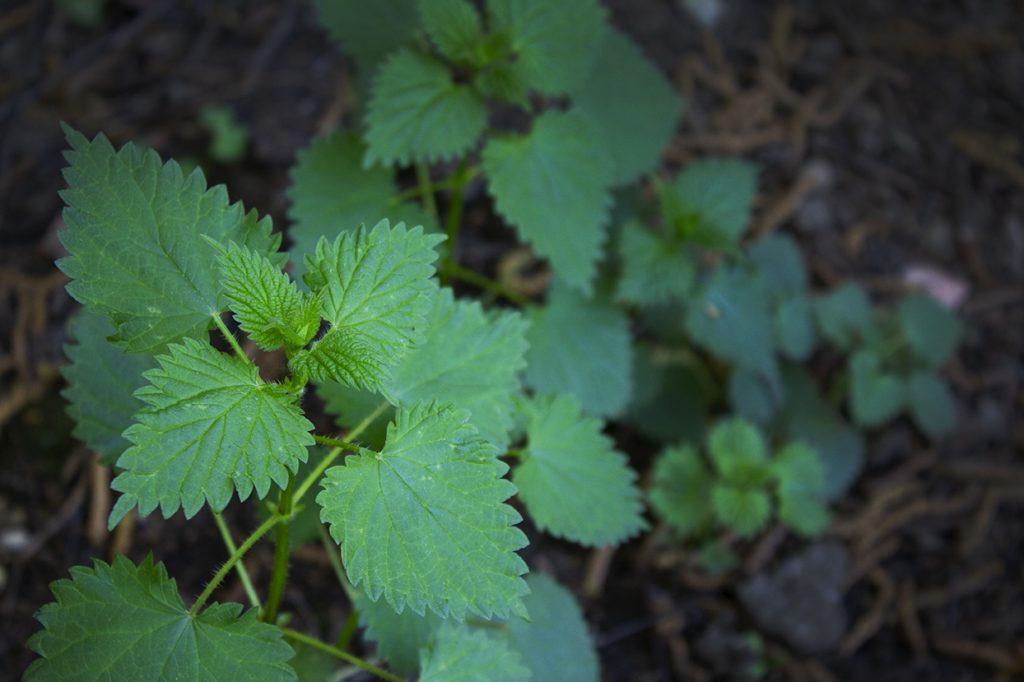 February: Stinging Nettles
Saturday, February 27, 2–4 pm
In late winter and early spring, stinging nettles begin to emerge along with many other edible greens. Let's celebrate nettles by learning about them, their cultural histories, how to encourage their growth, what roles they play in ecology, how to process and prepare them, and of course, how to eat them and what nutritional value they bring! Come to learn and share what you know.
---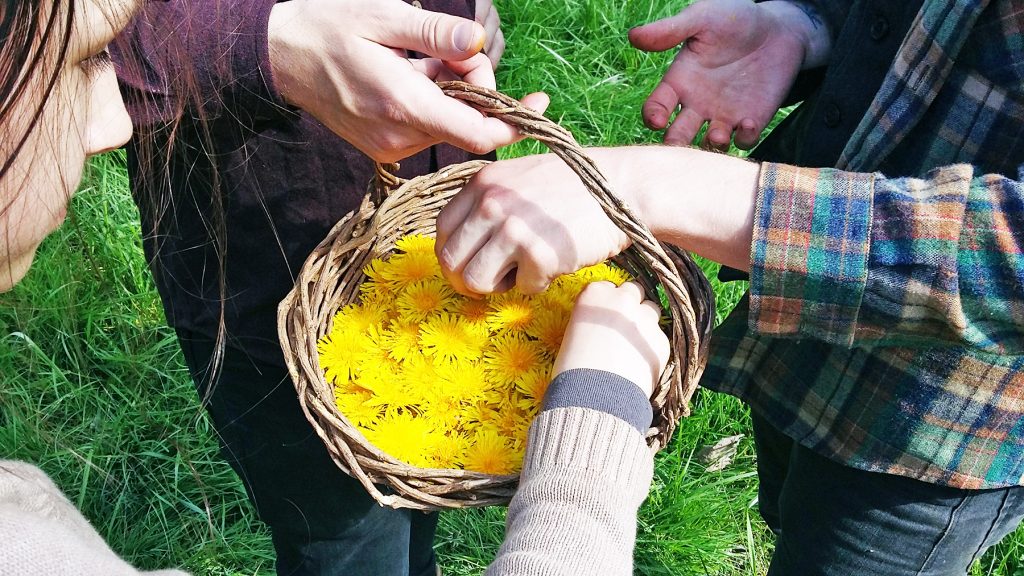 March: Dandelions
Saturday, March 27, 2–4 pm
We'll be demoing dandelion coffee, frying up some dandelion fritters, and snacking on dandelion greens. We'll also talk about the contemporary ethics around foraging, the dangers of herbicides and how to utilize alternatives to reach your desired outcome in your garden and beyond, and how to engage others in these important topics.
---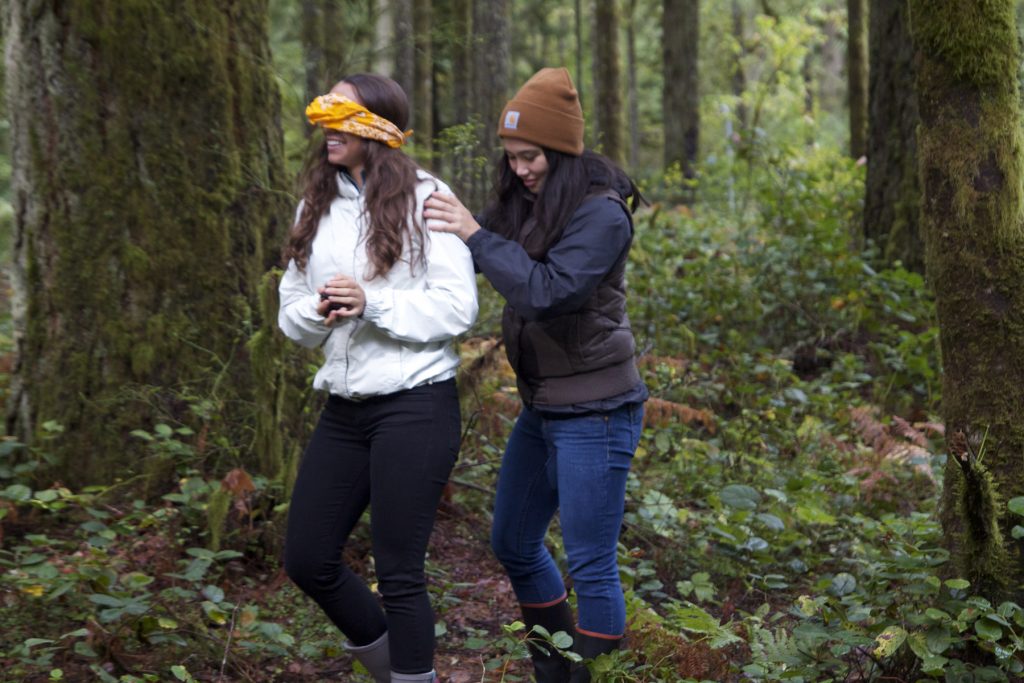 April: Sensory Awareness Games
Saturday, April 24, 2–4 pm
For millions of years humans lived side by side with dangerous megafauna. Our senses had to be keen and alert, at the ready to save our lives. Today our brains still crave adrenaline and sensory awareness. Join us as we go silent and melt into the forest, learning to expand, heighten, and overlap all of our senses. What is going on in the world around us that we are too busy thinking about to notice? Come find out.
---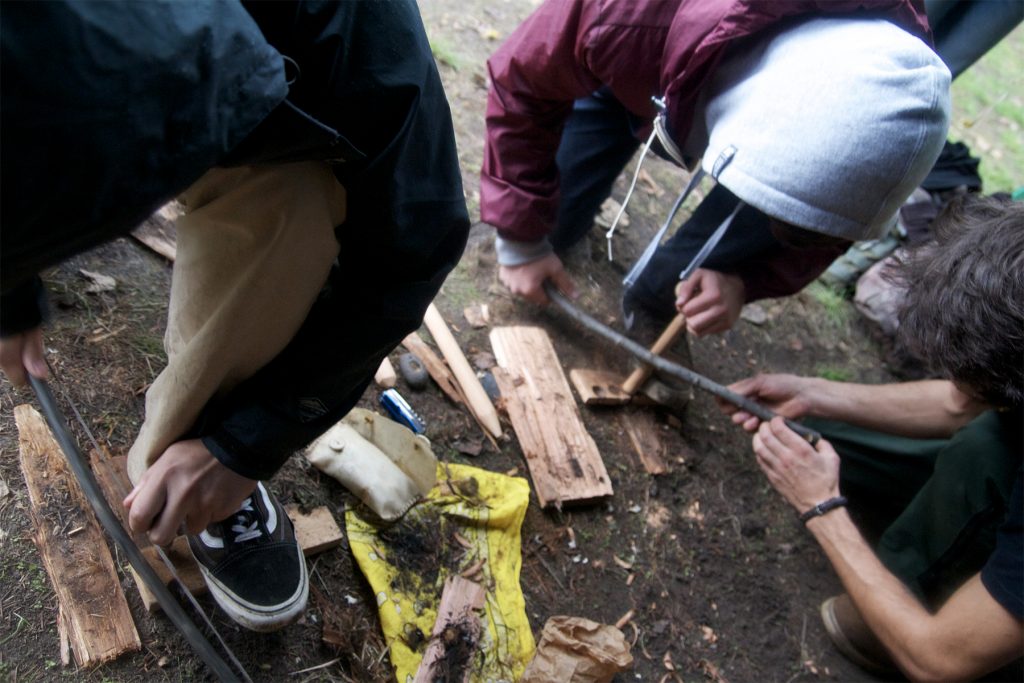 May: Friction Fire
Saturday, May 29, 2–4 pm
This class covers one of the most ancient technologies that makes us human: rubbing sticks together to make fire. Friction fire has practical use today in connecting us to our ancestors, making us more self-reliant in emergency situations, and of course impressing friends at gatherings. Come learn the nuances of friction fire making that can't really be gleaned from Youtube videos.
---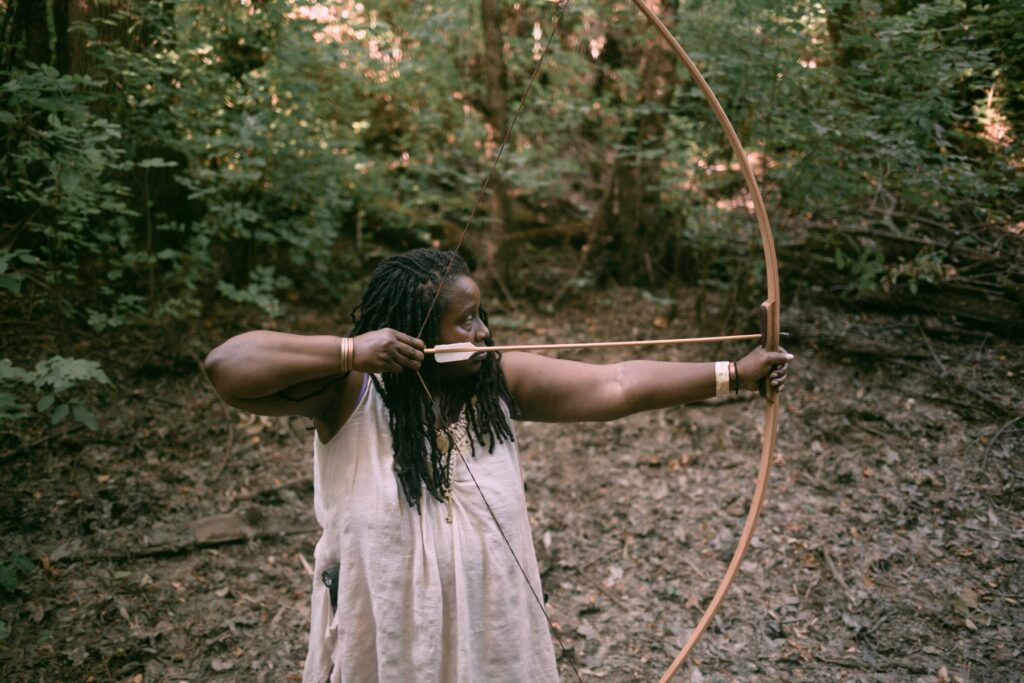 June: Archery
Saturday, June 26, 2–4 pm
Join us at the archery range to shoot some arrows with a bow and launch a couple of darts with an atlatl. We'll talk about the range of human projectile technology and give attendees a chance to try them out. Please bring your own bows and arrows if you have them. We will be able to provide a few for those who do not have them.
---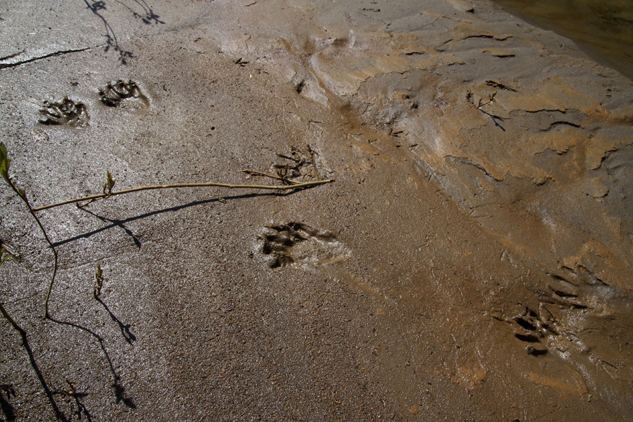 August: Animal Tracking
Saturday, August 28, 2–4 pm
Join us for a day of instruction in how to identify animal track and sign on the beaches of the Willamette River. Check out what wildlife shares this beautiful ecosystem with us.
---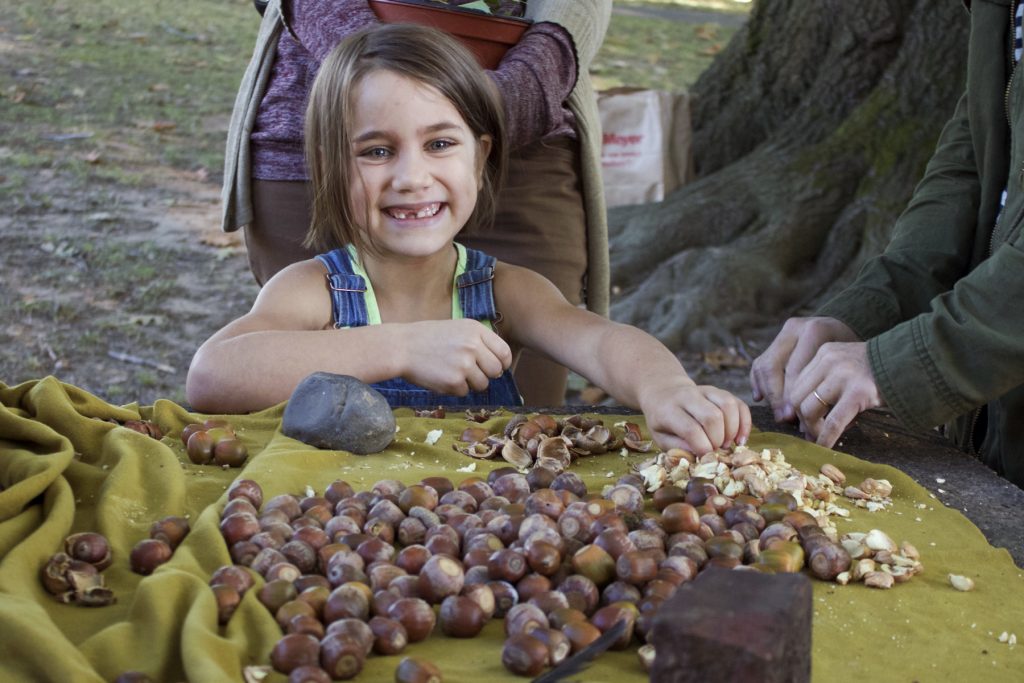 September: Acorn Processing & Oak Savanna Restoration
Saturday, September 25, 2–4 pm
Join us for a class on how to eat acorns and care for the remaining oak ecosystems of the Willamette Valley and beyond. We'll take you step by step, cooking-show style, through how to make acorns edible and cook them. Always a favorite class with our youngest fans, who love grinding acorns! Enjoy some of our acorn meal and treats.
---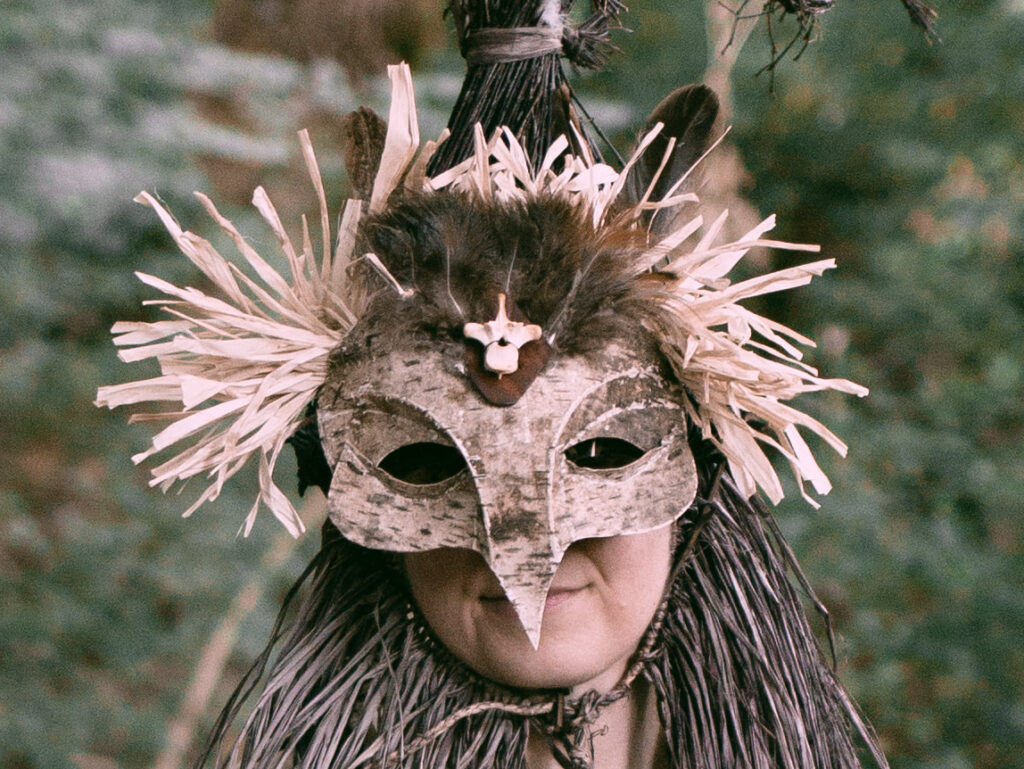 October: Ornamentation & Masks
Saturday, October 30, 2–4 pm
Join mask-maker Monica Johanna Sears of Wildland Roots and Ivy Stovall for a class on the history and cultural contexts of mask-making and adornment from various cultures throughout the world and through time. Wear a costume to celebrate Halloween!
---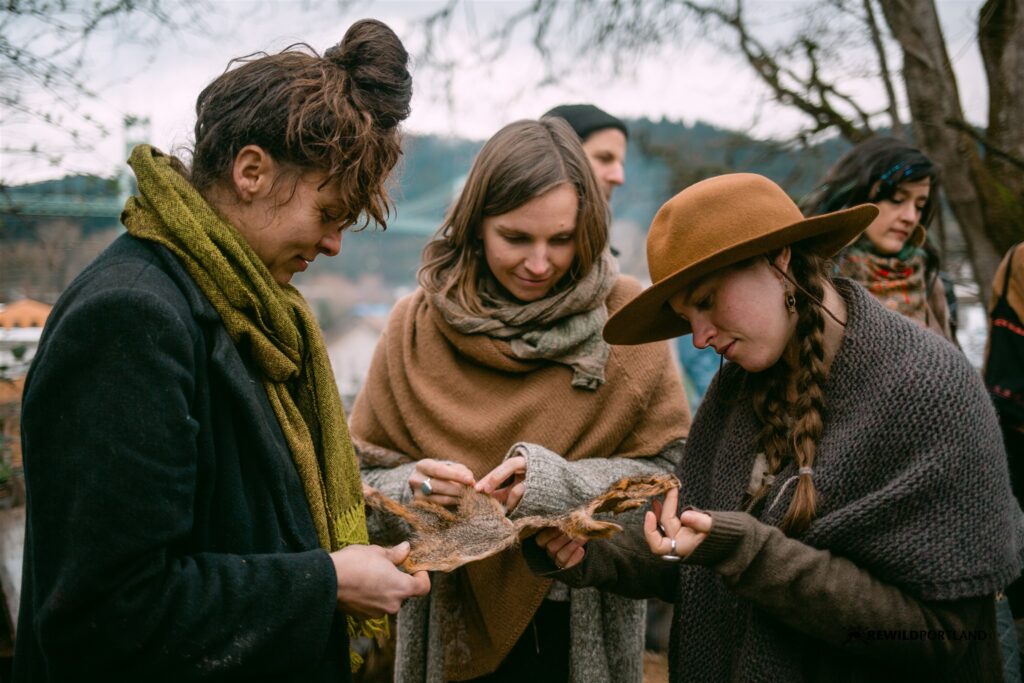 November: Roadkill Law & Processing
Saturday, November 27, 2–4 pm
On January 1, 2019, Oregon Department of Fish and Wildlife created the Roadkill Salvage Permit. What does this mean? What are all the regulations around this permit? Why would someone want to pick up roadkill in the first place? What do you do once you have the roadkill? What do you need to make the most of it? What are the hazards of picking up roadkill? Join us for an informative talk that will answer all these questions and more: we will also demonstrate how to process small game (squirrels).
---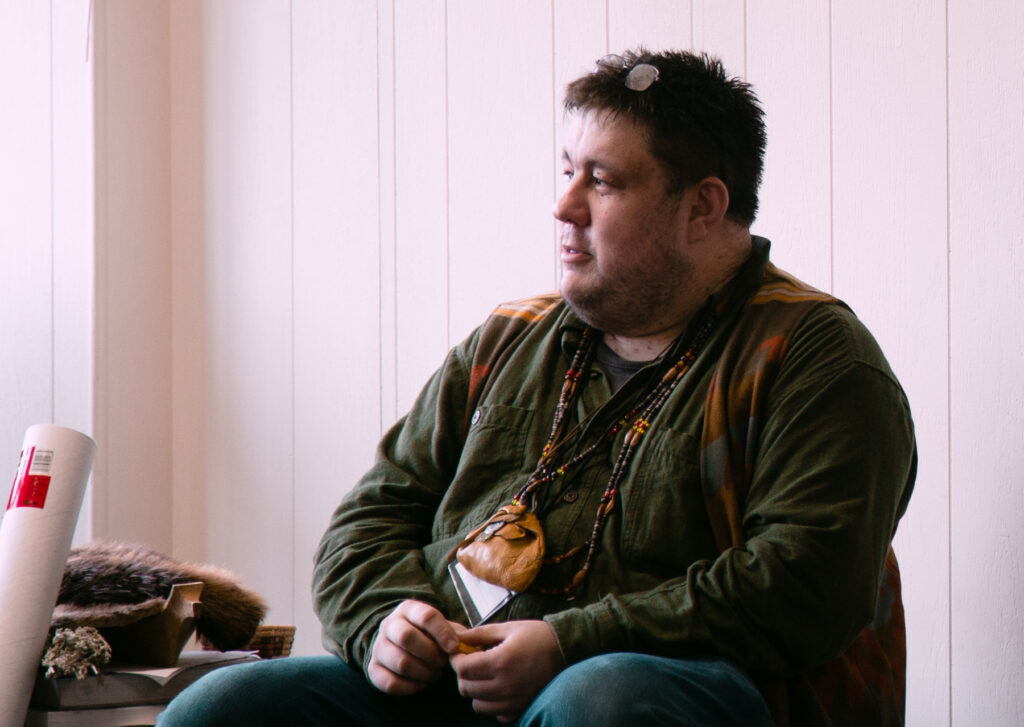 December: Chinuk Wawa with Eric Bernando (Tentative)
Saturday, December 18, 2–4 pm
Join Confederated Tribes of Grand Ronde member Eric Bernando for a lesson in Chinook history and Chinuk Wawa. Learn a little bit of the original Lingua Franca of the Pacific Northwest and understand its historical and contemporary context. Walk away with resources for how to continue to learn more and deepen your connection to place through this language.