Free Skills Series
The Free Skills Series is a family-friendly monthly class exploring different aspects of rewilding, and is free and open to the public.
Our Free Skills Series has one core ethic behind it:
All people must have free and open access to creating resilience in their lives.
COVID-19 UPDATE
Due to the coronavirus pandemic, our Free Skills Series is more limited in size. We can now meet in groups again, and we are limiting RSVP's to 20 people. Masks are required. You can also engage with our organization and our community through our community facebook group here: https://www.facebook.com/groups/rewildportlandcommunity/
---
Contemporary life finds us completely dependent on a very fragile network of global connections and technologies. We have become disassociated from the land where we live: our food comes from hundreds and thousands of miles away, we spend countless hours indoors, interacting with screens in human-created virtual worlds instead of the natural other-than-human reality that surrounds us. This has many negative effects on our physical and mental health, as well as making us less prepared for the inevitable failure of these systems. Yet access to learning any other way often comes with a high price.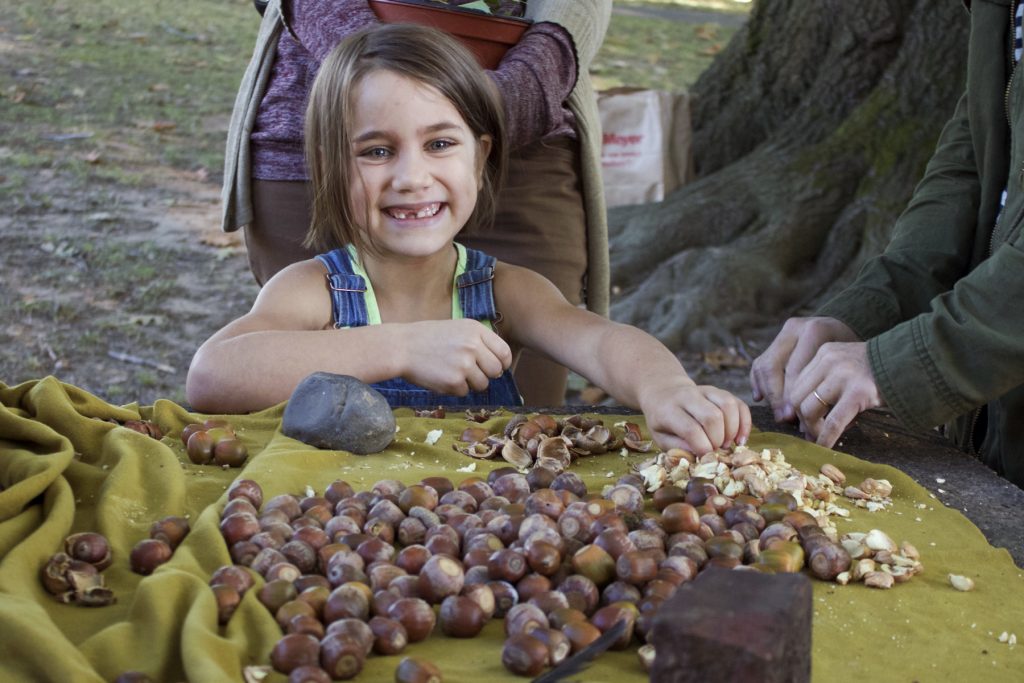 Rewild Portland urgently works against this trend. Since 2007, we have hosted The Free Skills Series (our first program ever) and it continues to be the backbone of our organization. Sponsored by Portland Parks City Nature, it takes place in Portland-area parks, moving to new and different neighborhoods each month. Participants of all ages and levels of experience are introduced to various skills and knowledge. This is an inclusive, "safer" space for people of all abilities and backgrounds to learn and share with each other. We are queer-friendly, straight-friendly, race-friendly, gender-friendly, age-friendly, family-friendly—just plain friendly! All of the skills we practice come with a set of ethical principles for environmental sustainability through reverence and regeneration. We do not charge for the Free Skills Series but gratefully accept donations from those who have the means. We suggest $10–$20 or whatever amount feels good to anyone able to donate.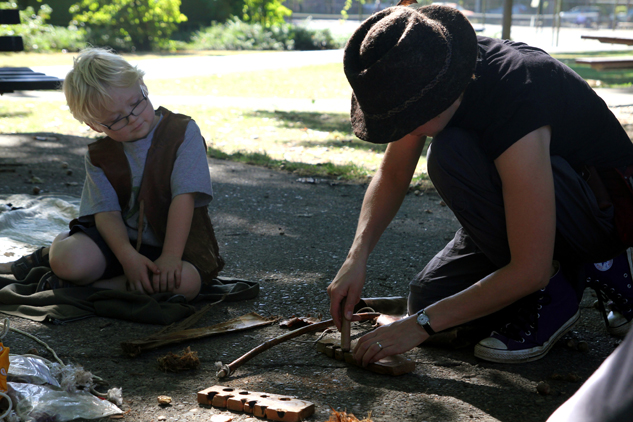 These free classes work to build resilience on multiple levels. On the surface, they enhance each participant's skills and knowledge, showing them how to get what they need from their own place rather than relying on global systems. Our participants learn, for example, how to find, identify, sustainably harvest, and prepare foods that grow all around them; how to start a fire without matches or lighters, but by rubbing sticks together harvested from the trees in their own neighborhood; how to increase their physical and mental health through connecting to nature using their body and senses; and how to make medicine from the plants that grow in their own backyard.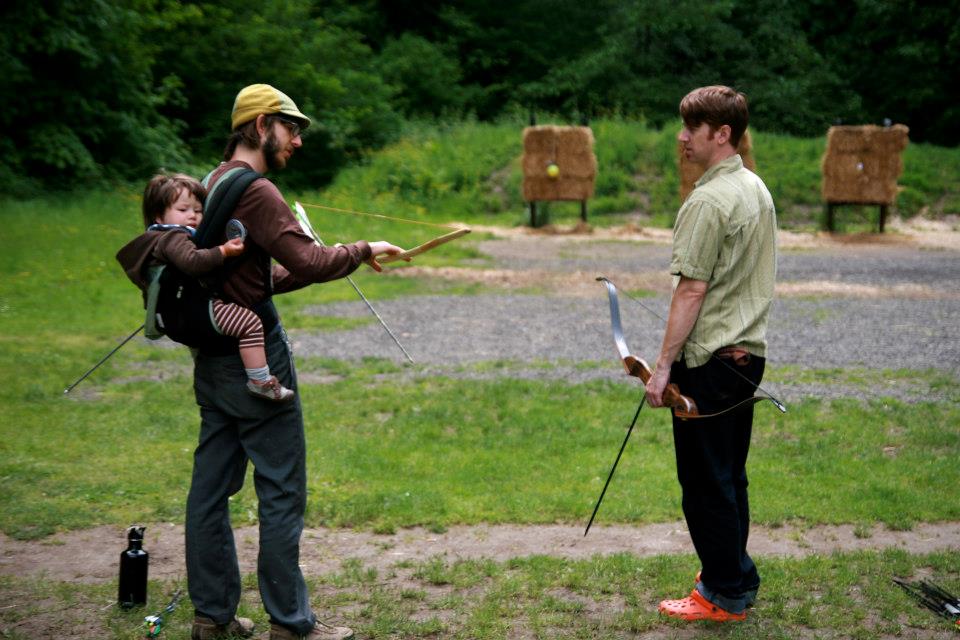 But while the Free Skills Series may seem at first glance like a skills class, it's actually a community-building program. When someone attends the Free Skills Series, they are surrounding themselves with people who are seeking the same skills and same connection to place. Here, people make friends and create communities together. This leads to participants teaching and learning from one another outside the context of the Free Skills Series, or even Rewild Portland. This is our ultimate goal: to create robust social connections that exist without need or input from us, that ultimately make the Free Skills Series obsolete. While skills are certainly important for resilience, these social connections are the most important and valuable aspect of our program.
So, what are you waiting for? Check out all our exciting themes for this coming year, and RSVP by clicking on the link below. All themes, dates, times, and locations are subject to change. Thank you.
Support the Free Skills Series
While we do not charge for this event, it is made possible through donations from individuals. Our programs are subsidized through generous donations from people who have the funds to make them possible. This program requires hours of coordination. In our effort to make this program resilient, we have never sought grant funding, which waxes and wanes. Instead we rely on the regular donations of many individuals which we call recurring supporters. Are you someone with an income that can give a little to make this program possible? Become a recurring supporter today!
Become a Sustaining Donor
---
How to Register
Registration takes place exclusively through our e-newsletter. In order to register, you must be subscribed and follow the link in the monthly e-mail. Sign up to our newsletter below and make sure that the confirmation does not go to your spam filter. We send 1-2 e-mails a month with all of our upcoming programs and a link to register for the next Free Skills Series.
---
2020 Class Themes
January – NO CLASS (Rewilding Conference)
February – Roadkill Rules and Regulations
March – Japanese Knotweed for Food & Medicine
April – Cancelled due to covid.
May – Cancelled due to covid.
June – Cancelled due to covid.
July – NO CLASS (Echoes in Time)
August – Cancelled due to covid.
September – Acorn Processing & Oak Savanna Restoration
October – Tree Nuts
November – Friction Fire
December – A Community Conversation on Death & Dying