Social Forestry Club
The term social forestry came to us from permaculture elder Hazel Ward of Siskiyou Permaculture in southern Oregon. In social forestry a group of people cooperatively tend wild spaces, such as forests, using mostly hand tools, in order to create an abundance of life within that ecosystem. This may include thinning diseased trees, prescribed burning, and fire reduction, among other regenerative land management practices. What makes social forestry unique is the social part. Social forestry is like a work party—with an emphasis on party!
Social Forestry Club brings us together to connect with land and each other while tending wild spaces. In return for your labor, we offer camaraderie, lessons in rewilding-related activities, and the potential for harvesting green wood, fiber, or edible plants. This is an opportunity to learn or refine skills, such as working with tools, or engage in enriching activities like foraging and enjoying wild foods together. Get your hands dirty, hang out in the trees, sit around a campfire, listen to coyotes howl in the distance and owls hoot above your head, and feel nourished in a wild environment with like-minded people. 
Currently we meet one weekend per month in March, April, May, June, September, and October. Volunteers sign up for 3- to 4-hour "shifts" and can opt to come out just during the day for a single shift or camp for the whole weekend. Volunteers arrive at 10am and get oriented to the location. Volunteer work hours are from 11am-3pm. Many of the activities are physical and some require strength and coordination, but there are many ways to participate that don't involve a lot of physical activity. We help participants find a role along a spectrum of activities, finding ways for everyone's unique abilities to complement each another. No experience necessary.
Please leave non-prescription drugs and alcohol at home. Dogs are not allowed.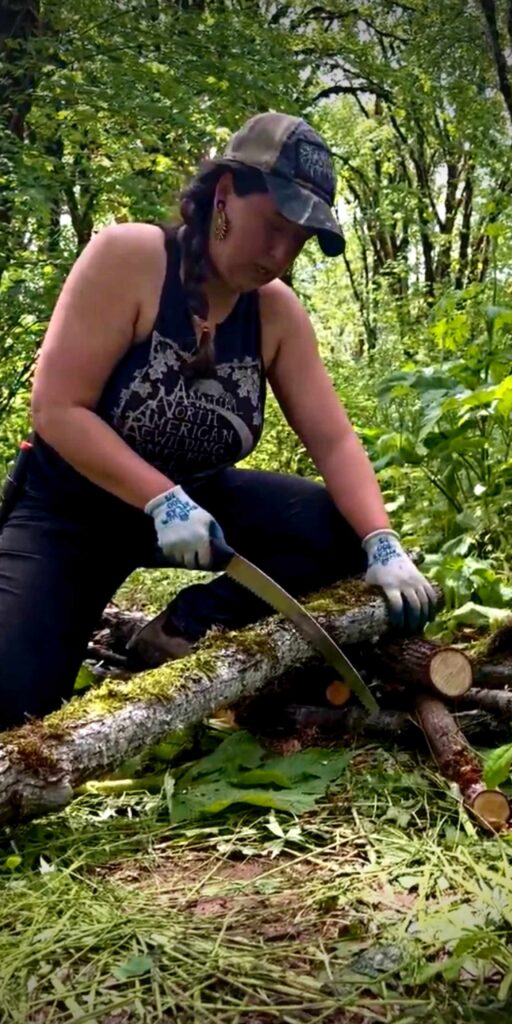 Follow the link below to see what days and shifts are currently available.