Donate Now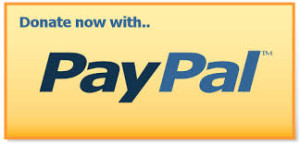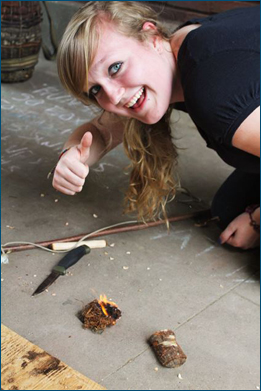 Rewild Portland must raise $5,000 a year to pay for our operating expenses. This money helps us offer our free rewilding skills series and keep our tuition low for our fee-based programs. Please contribute today and help us continue our mission.
What is Rewild Portland?
Rewild Portland is a non-profit organization. Our mission is to promote cultural and environmental resilience through the education of earth-based arts, traditions, and technologies.
What is rewilding?
Rewilding means to return to a more natural or wild state.
What is resilience?
Resilience is the ability of a culture to withstand, or bounce back from, environmental, economic, and social changes.
How are we creating resilience?
Rewild Portland creates resilience through affordable classes, free skillshares, and through enhancing the community of rewilding in Portland and the surrounding rural and wild areas. Over the last year, we have identified four areas of need that Rewild Portland aims to address in order to create a more resilient culture: lack of earth-based knowledge, lack of social capital, "nature deficit disorder", and making high quality nature education available to Portland's underserved communities. These areas of need are interrelated and are all addressed in the work that we do. Rewild Portland is committed to…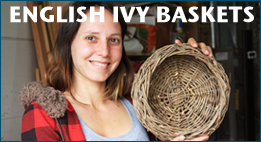 • Teaching earth-based arts, crafts, and natural methods of regeneration.
There are many names for the earth-based arts and crafts: "primitive skills", "ancestral technology", or "earth skills". What all these terms have in common is that they imply crafting the tools that humans need to live from the land around us. Most people have never been taught traditional living skills: how to make a fire from scratch, weave a basket from saplings, which wild plants are edible, principles of building a shelter, natural navigation, or how to make clothes from raw materials. These skills are not widely known because our industrial culture has become so technologically complex that they are no longer valued. There are many benefits to learning earth-based arts: increased intimacy with the natural world, simplicity in lifestyle, self-sufficiency, and self-efficacy. Knowing how to utilize and navigate the landscape to care for yourself and your family provides a sense of empowerment that cannot be emphasized enough.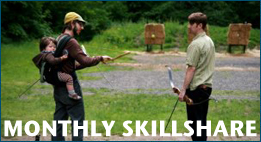 • Building social capital.
"Social Capital" is the idea that your social system provides "capital" in the same way that wealth does. We believe that social capital, the wealth of our social network, is more valuable than money. We live in an era of digital isolation. Rewild Portland is focused on building community. Humans are social animals; we need community for optimum health and well-being. We are part of the growing "do-it-together" movement. Through our free, monthly skillshares we encourage the sharing of ideas and the strengthening of bonds between people.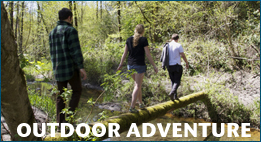 • Combating "nature deficit disorder."
As our society has become more urban and digitized, we have lost our deep connection to the natural world.  We no longer live as if we are a part of nature, and instead live our lives as if we are apart from it. This ecological isolation and lack of connection is scientifically proven to lead to higher rates of anxiety, attention deficit disorder, and depression. In order to reclaim our peace of mind, we must take time away from our computers, televisions, schools, work, and the other stresses of modern life. We must spend quality time in the green spaces that exist within our city limits and the wild places beyond. Rewild Portland's programs create the space for you and your family to regularly fill this need.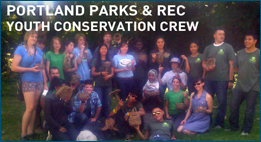 • Engaging underserved populations in nature education.
As the economic uncertainties continue to disadvantage families across the country, we see a need for low-cost and affordable programs. We also recognize that there is a lack of access to nature and exposure to nature education among low-income and minority groups in the region. We are currently planning on extending our programs to create grant-funded scholarships in order to better serve these communities. Traditional living skills are part of our common human heritage, and should be available to all people regardless of age, ethnicity, location, sex, gender, or socioeconomic status.
Why you should support us:
You should support us if you would like to see a more resilient Portland and surrounding area. In order for us to continue to bring free and affordable education to everyone and to foster a community of resilience through rewilding, we need your support. These contributions are essential for making our 2013 programs possible. Rewild Portland is a growing 501(c)(3) non-profit that is mostly funded through small donations from many people. Your gift, regardless of size, will truly make a difference. Please take this opportunity to support the unique and much needed work of Rewild Portland.
Your gift will help…
• Sustain Our Organization
We need general funding beyond class tuition, to keep our organization sustained. This funding also allows us to continue our "free", monthly program the Rewild Skill-Share that occurs on the last Saturday of the month.
• Build Our Audience
In order for us to continue to grow and be successful, we need to expand the awareness of what we do. This translates to website maintenance, tabling at events, printing flyers for our programs, soliciting readers, donors, students, and finding and creating advocates for Rewild Portland.
• Pay For Our Skillshare Staff Coordinator Position
While we pay teachers for our tuition based-programs, we are an entirely volunteer run non-profit. Your gift will provide funds to hire a dedicated part-time staff member to solicit grant funding for our scholarship program for underserved populations, outreach to potential partnerships, and general management of all our programming.
The Raccoon Observer
When you donate $25 or more you will receive a subscription to our quarterly newsletter the Raccoon Observer. Inside the Observer you'll find simple how-to guides for things like foraging wild edibles and paleo diet recipes, activities like rewilding crosswords, jokes, philosophy of rewilding, artwork from local rewilders, updates on Rewild Portland, and other such fun and informational stuff! Check out our first issue below to get an idea of what to expect in the Raccoon Observer.
Please seize the opportunity to contribute, build, and invest in Rewild Portland.
Here's what you can do:
• Become a member of Rewild Portland today
The best way to support us is to become a member of Rewild. We have several levels of membership. Each level of membership receives a copy of the Raccoon Observer, our quarterly newsletter and rewilding activity booklet. The levels are named based on the phases of forest succession. Forest succession is the natural progression of barren rock to a climax forest. Each phase of succession builds on the last. Look to the sidebar for a description of the various levels of membership.
• Help us spread the word…
Make sure everyone you know – friends, relatives, business acquaintances –hears about this great opportunity to support a cause they may care about. Tell them why you value Rewild Portland, and ask them to join you in supporting our organization and our mission.
www.facebook.com/rewildportland
www.twitter.com/rewildportland 
• Join Our Mailing List
To stay in touch about our programs, join our mailing list and like us on Facebook. We send out one e-mail a month as a reminder for our monthly Rewilding Skillshares along with a brief update about upcoming programs. [Join Here]
• Come to our free, monthly Rewild Skill-Shares
This provides a casual introduction into who we are, what we do and why. Start building social capital here. Skill-shares occur on the last Saturday of every month. Join our mailing list or like us on facebook to stay up to date on when and where they will be held. Read more about our skillshares [here].
• Take a Class
We provide affordable, structured educational programming in earth-based arts and crafts.
• Earth Skills Series
• Animal Tracking Course
• Homeschool Family Program
• Survival Skills Summer Camp for Adults
• Survival Skills Summer Camp for Teens
Check out all of our up-coming workshops [here].
Your support is much needed and greatly appreciated.
Sincerely,
Peter Bauer
Executive Director
Rewild Portland
503.863.8462
www.rewildportland.com
www.facebook.com/rewildportland
www.twitter.com/rewildportland
[scrollGallery id=16]