Weaving the Basket of Councilway
Approaching conflict transformation with the ancestors and for the descendants
Location || ONLINE – ZOOM + email
Sliding Scale $99-499 || Scholarships available
September 5-7 || 10am-6:00pm
Rewild Portland and The Village Mystery School are pleased to collaborate on this three-day offering of ancestral skills. Join Peter Michael Bauer and rain crowe in weaving together the fundamentals of ivy basket-weaving, and calling councilway.
Together, we will look at two aspects of the invasive cultural legacy of colonizers, and humbly seek the guidance of our ancestors in order to weave a trauma-aware container to transform conflict and begin to make a new cultural inheritance for our descendants.
Hedera helix/English Ivy.  Brought to North America long ago by the English, English Ivy has since lived in the Willamette Valley and in other locale around North America. English Ivy has naturalized themselves so deeply in the landscape that most people have realized that a complete removal of their presence is unlikely, and what we can do is now, is to change the nature of the relationship between the humans and the plants.

Supremacism. Brought to North America by many different European colonizers, supremacism has also naturalized itself deeply in the psyche, the body, and the legacy cultures of empire as a violent trauma response. Supremacism takes many forms: human, racial, economic, gender to name a few. In order to break the spells of domination, we must understand how the pathology of supremacism reproduces and seeds itself within each of us intergenerationally.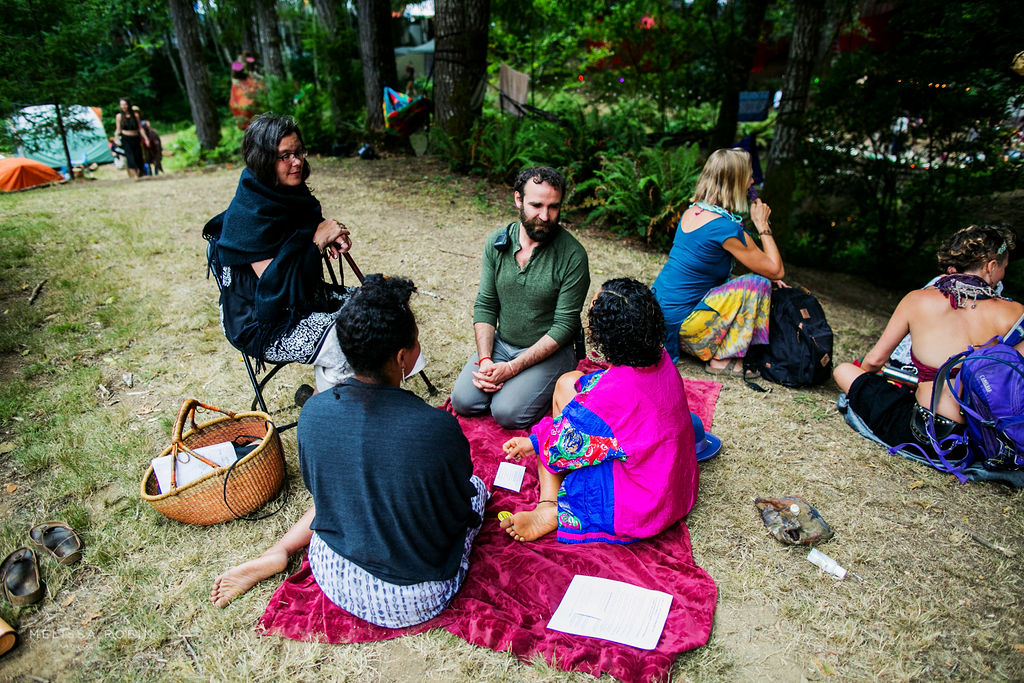 This inheritance of harm, without attention and transformation, expresses itself in conflict from the interpersonal to the intergenerational. Conflict transformation and integrity-repair (personal or cultural) asks us for courage, and for a willingness to have a map for courting the beyond-human and ancestral support necessary to reckon with the layers of historical conditioning.
In working with these many layers, we will bring our presence and patience to the intentionality and complexity of weaving material and metaphorical baskets.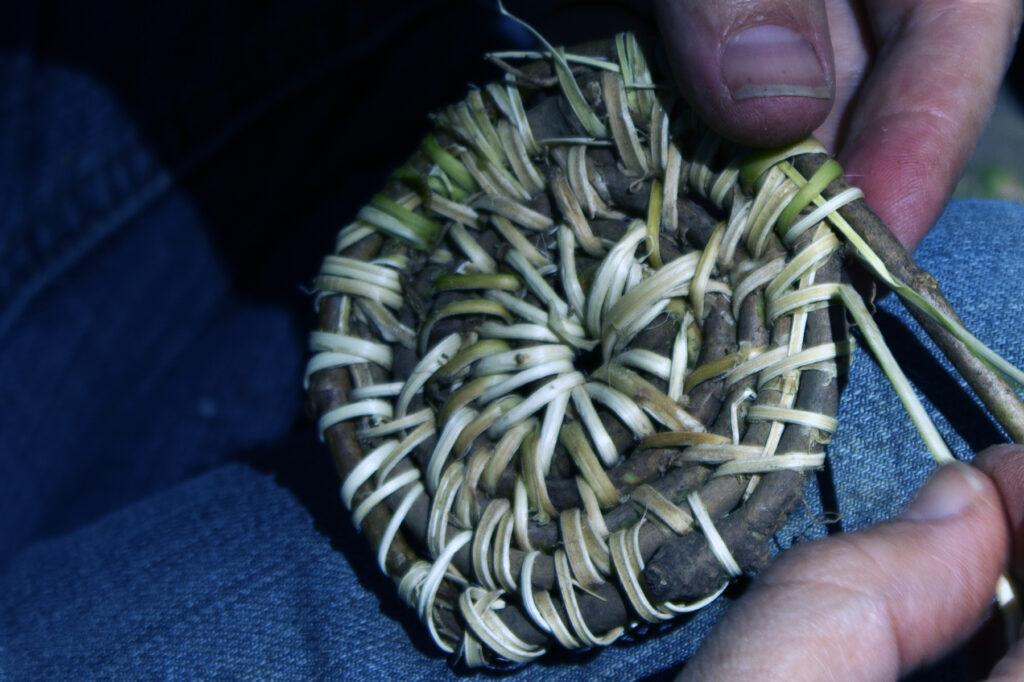 There is an important distinction made between "basket weaving" and "basket making." Basketweaving is the knowledge and craft of how to twist materials together into a container. This knowledge doesn't necessarily include the knowledge of harvesting and preparing the living materials prior to weaving. Basketmaking is the holistic process, from relating to the plant in the wilds, through the journey of preparing and weaving the materials, to holding the completed basket.

There is also a distinction between resolution and transformation. Transforming a conflict or act of harm asks us to form a container from beginning to closure with care, ample space for complexity, and the body's wisdom. Councilway is an approach which moves us away from the legacy of domination, punishment, fragility, and toward reckoning, connection, and repair of rupture.
From all of us to all of you, you are invited. Let us weave together. May we weave well together.
To learn more: Basket-Making, Trauma-Aware Conflict Transformation
Instructions for all the needed materials will be sent a week prior to the course start in a video, and with a welcome letter.
Register Now
---
Instructors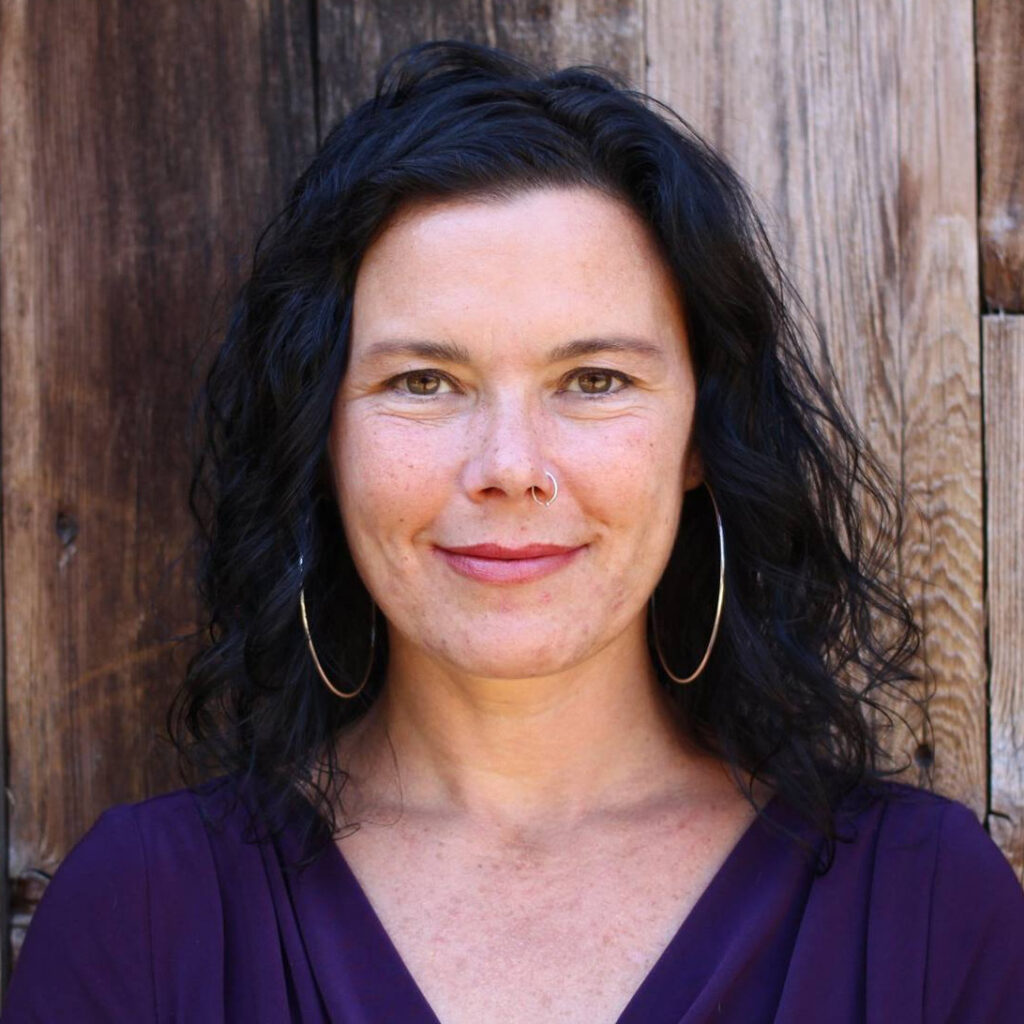 rain crowe
rain crowe belongs to the croatian, polish and ukrainian people through blood ancestry & to the descendants of life through vows. she belongs to her home on the ancestral lands of the tualatin kalapuya people, and to the lifelong commitment of unsettling.she belongs to the shadow-working witches who service justice and liberation in this time of great unraveling of empire & the return to the holy wyld. she belongs to visionkeeping the village mystery school and dream temple in service of a beyond our lifetime vision.and she belongs to her forty-eight years of creaturehood, to queer-femmedom, to white-bodied anti-racists, and to working class folx and the ethos of mutual aid in which she was raised up.
---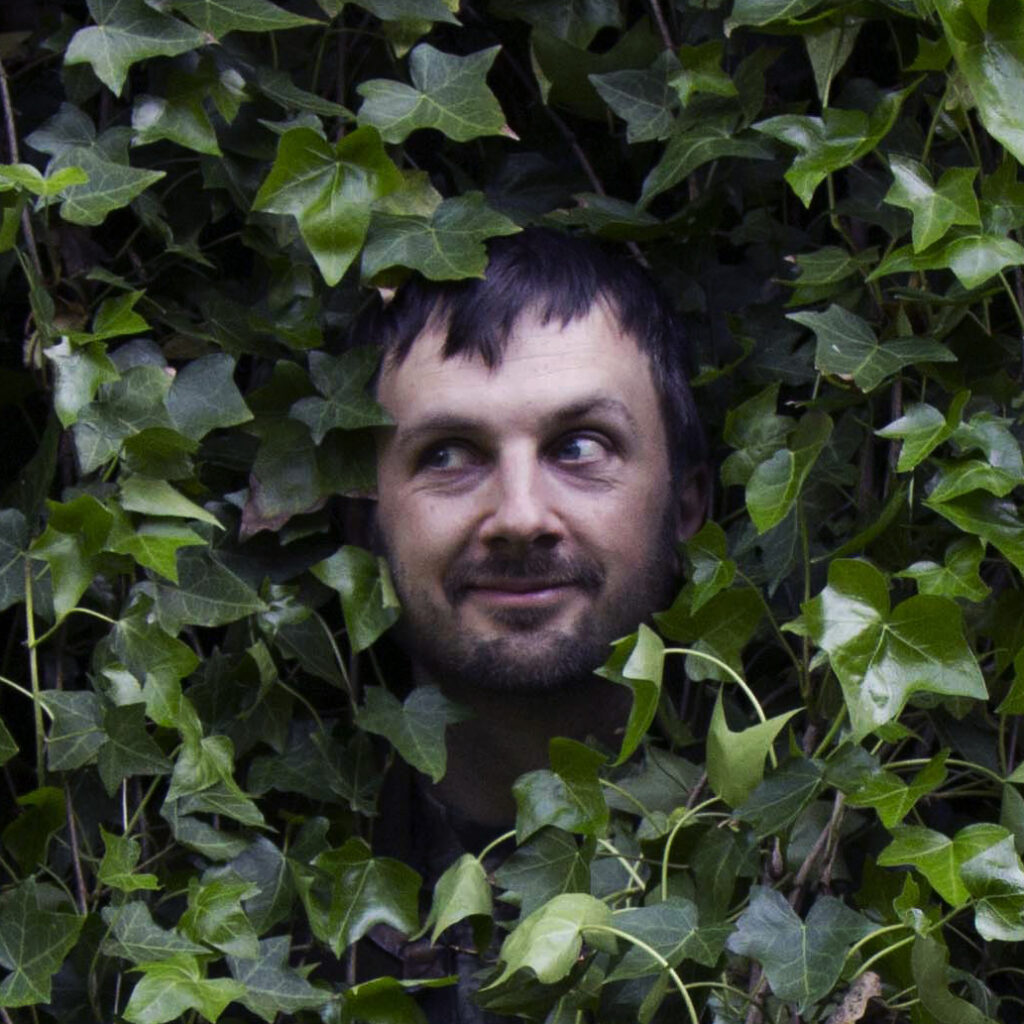 Peter Michael Bauer
Peter (he/him/his) is a Volga German settler descendant who was born and raised on chinuk ili?i (aka Portland, Oregon) and has been weaving baskets since he received his first merit in basketry when he was eleven years old. He began to delve deeper into the tradition as a young adult, learning from teachers at various ancestral skills gatherings around the country, such as Echoes in Time. Without funds to buy materials, or lands to grow and harvest them, Peter began experimenting with using invasive species which were free, readily available, and thriving in the disturbed soils of Portland, Oregon. He began teaching invasive basketry techniques at Portland Waldorf High School in 2012. He is now known widely as a leader in the field of invasive plant weaving techniques and teaches regularly with various organizations.