Rewild Portland is Hiring a Part-Time Bushcraft Teacher for our Youth Homeschool Program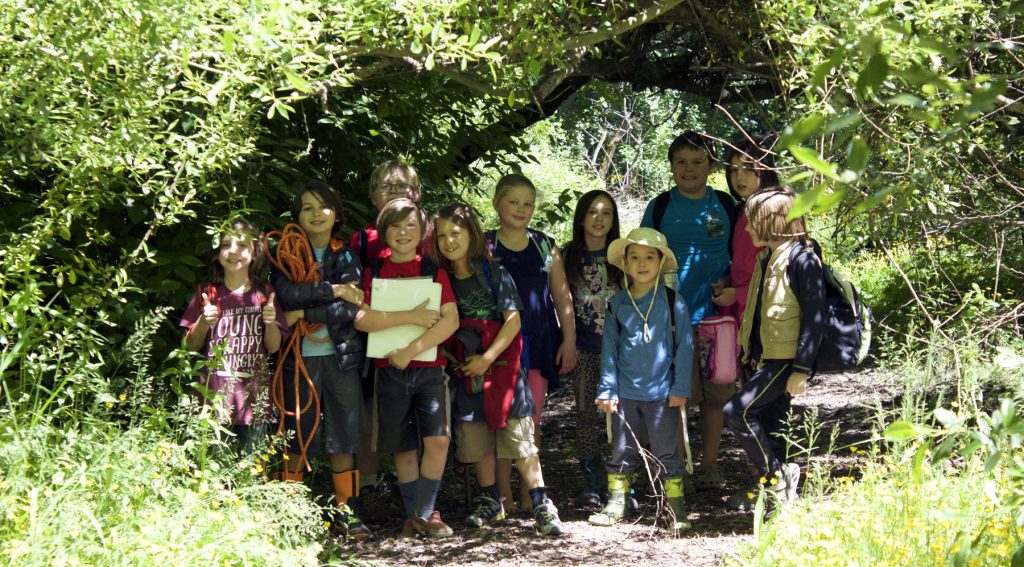 Rewild Portland is hiring! Are you in love with ancestral skills? Do you live and breathe outdoor or "bushcraft" skills? Are you an armchair archaeologist? Are you a joyful person who loves to share your knowledge with others? Are you a self-motivated autodidact? Do you have experience working with children? Do you want to work with people who feel the same enthusiasm for the outdoors that you do? Are you looking for a part-time gig getting paid to do what you love? This might be the job for you.
We are looking for one more person to join our Rewild Homeschool team this year, to start in late August. This program is a supplemental homeschool program that meets Fridays from September through June. Our ideal team member will be someone who is enthusiastic and fluent in outdoor skills, loves to teach and share knowledge, has prior experience working with youth ages 5–11, collaborates well in a team, takes direction, and follows through with tasks given by the team leader.
Job Title:
Youth Homeschool Bushcraft Instructor

Application Submission deadline is Wednesday, July 31. Position begins in late August.
Pay:
$20/hour
Average number of hours per week: 8 (some weeks have additional hours for curriculum development and planning)

Number of days per year: 37 program days (5 planning days)
Dates & Times:
This is a temporary position, with the potential for longer term employment and program expansion.
Program days: Fridays, September 8, 15,  22, 29, October 6, 13, 20, 27, November 3, 10, 17, December 1, 8, 15, 22, January 5, 12, 19, 26, February 2, 9, 16, 23, March 1, 8, 15, 22, April 5, 12, 19, 26, May 3, 10, 17, 24, 31, June 7

Planning days are flexible based on staff needs. Expect around 5 full planning days.
Work days are 7–8 hours long, generally 9:00 am–4:00 pm.
Location:
Kelley Point Park

Responsible to:
Youth Program Director, Executive Director
Job Responsibilities
The Rewild Homeschool Program Staff is responsible for the general safety and development, growth, and skill achievement of the participants, as well as themselves. They are also responsible for planning, leading, and implementing core and non-core programs and experiences for children in a small-group setting. They provide high-quality outdoor educational and recreational experiences for participants that focus on Rewild Portland's core values.
Essential Responsibilities:
Maintaining Youth Partcipants safety.

Help write and implement the yearly curriculum

Organize and lead a variety of small- and large-group lessons, activities, games, songs, and stories each week

Identify and respond to student behavior issues

Ensure that the site is kept clean, organized, and free of litter

Communicate with parents about participants' experiences and report concerns to camp leadership

Assist in maintaining accurate program records including incident reports, logbook documentation, and daily attendance

Know and understand ALL emergency procedures associated with the program

Know, enforce, and follow all safety guidelines associated with the program. This includes but is not limited to being responsible for students' safety and whereabouts at all times

Help guide staff assistants and volunteers to have a deeper understanding of leadership and counseling skills
How do you know if you are the right fit?
Please read the following links and see if they resonate with you.
Here is a link to our core values as an organization:
http://www.rewildportland.com/about/
Here is a link to our Rewild Homeschool Program page:
http://www.rewildportland.com/nature-immersion/
Requirements
Qualifications:
Must be at least 18 years old

Must receive complete background check performed through our company's channels prior to employment

Must hold current First Aid and CPR Certification for Children and Adults

Educational classes or experience in camp, youth programs, recreation, or in a related field working with youth ages 5–11

Knowledge and/or training in ancestral, outdoor, and/or bushcraft skills (knife work, bow-drill friction fire, fire tending, knot tying, edible wild plants, etc.)

A self-motivated practitioner of outdoor and bushcraft skills

Comfort and confidence in the outdoors, in all seasons, in the Northwest

Ability to lead, plan, organize, and implement program activities

Ability to work as a member of a team and accomplish tasks with little direct supervision

Ability to improvise stories and weave in themes from our curriculum

Ability to sing camp-like songs and teach them to children

Strong organizational and communication skills

Cultural Competency Awareness and Training

Knowledge and/or training in nature ecology and naturalist skills of the Northwest (plant, tree, bird, and mammal identification; animal tracking; nature journaling; etc.)

An outgoing, easygoing, friendly, joyful personality

Rewild Portland will train staff and provide resources in some of these areas, but the ideal candidate is a deeply curious, lifelong learner who lives and breathes this work and is excited and motivated to teach themselves and practice on their own
Physical Demands:
Must be able to lead and participate in outdoor activities that include, but are not limited to, hiking, running, knife carving and safety, team-building initiatives, building campfires, and playing physical games

Must be able to physically support children (50–200 pounds) when needed for safety
How to Apply
Please send a cover letter in an email, introducing yourself, your interest in this program, and your qualifications for the position, along with a resume that includes your work history, any education and/or details of experience that you have in the required areas, and a list of references with contact information. Please NO PHONE CALLS regarding this position.
Send email to: info@rewildportland.com
Subject heading: Rewild Homeschool Instructor Job Application
Application Submission deadline is Wednesday, July 31. Position begins in late August.