Queer Stealthcraft: Belonging as Resistance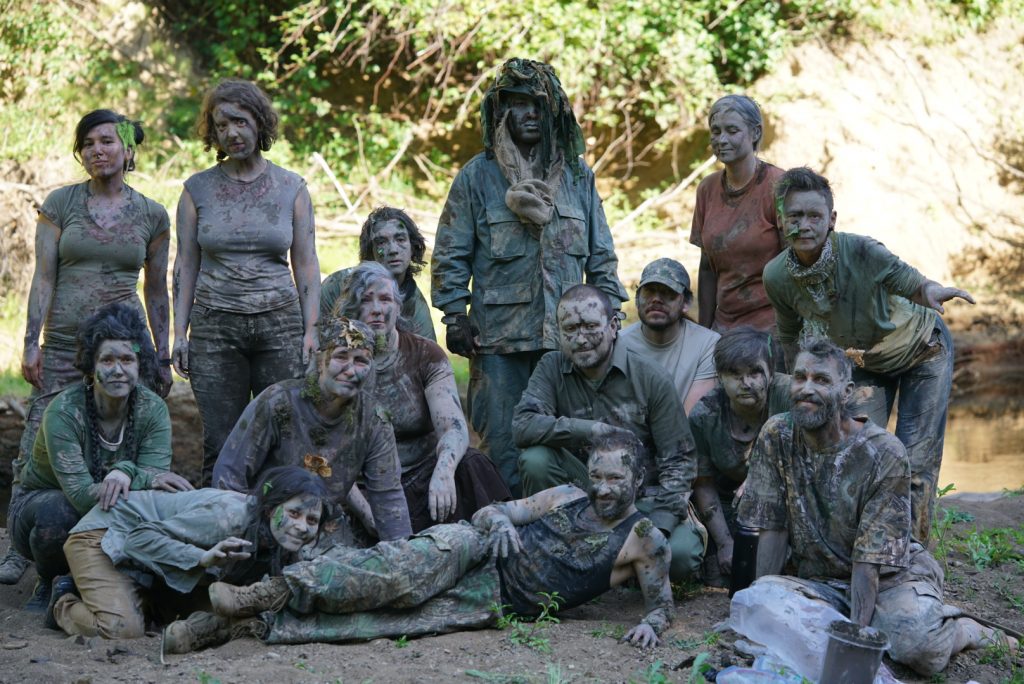 On Hiatus for 2023 || 5 pm Tuesday–5 pm Friday
Dicentra Farm & Sanctuary || Monmouth, OR
$250–$350 sliding scale || Space is limited
**On Hiatus for 2023**
"Stealthcraft" refers to means of blending into your surroundings, going unnoticed, and collecting strategic information about your environment. A diverse set of skills fall under this umbrella, such as camouflage, concealment, stealth, evasion, and tracking/counter-tracking. The role of "scout" has been essential to the resilience and thriving of many land-based peoples, from the shepherds of the Mediterranean and Middle East to the Apache scouts whose tactics were appropriated by the U.S. military. These skills may be commonly associated with military and hunting cultures and so may feel inaccessible to womxn and queer people. However, such skills don't have to be about being an aggressor or predator; they can derive from truly knowing how to belong, and from the quiet power of the witness. You can practice these skills in order to reduce your impact in natural settings, which will help you become a better naturalist and become more aware of your non-human kin. You can also practice stealthcraft to keep yourself and your loved ones safe in times of threat or danger, or simply to feel more grounded and resourced wherever you are.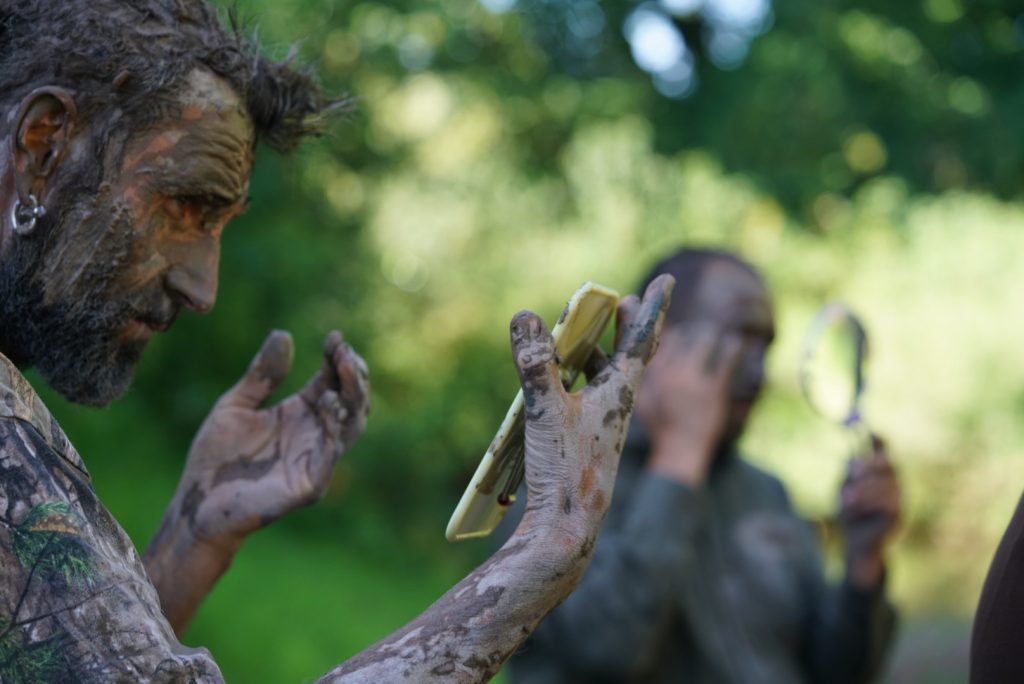 As queer folks engaging in this craft, we have many reasons for already being used to "taking a step back" and assessing our prospective safety, resources, and threats when we enter social and public spaces. This disposition to hyperawareness of our social and political environment can be beautifully leveraged in the arts and sciences of scouting. In this two-night/two-day immersion, our intention is to facilitate inquiry into these skills in a compassionate, inclusive, culturally humble, oftentimes silly, and empowering manner in a secluded natural setting.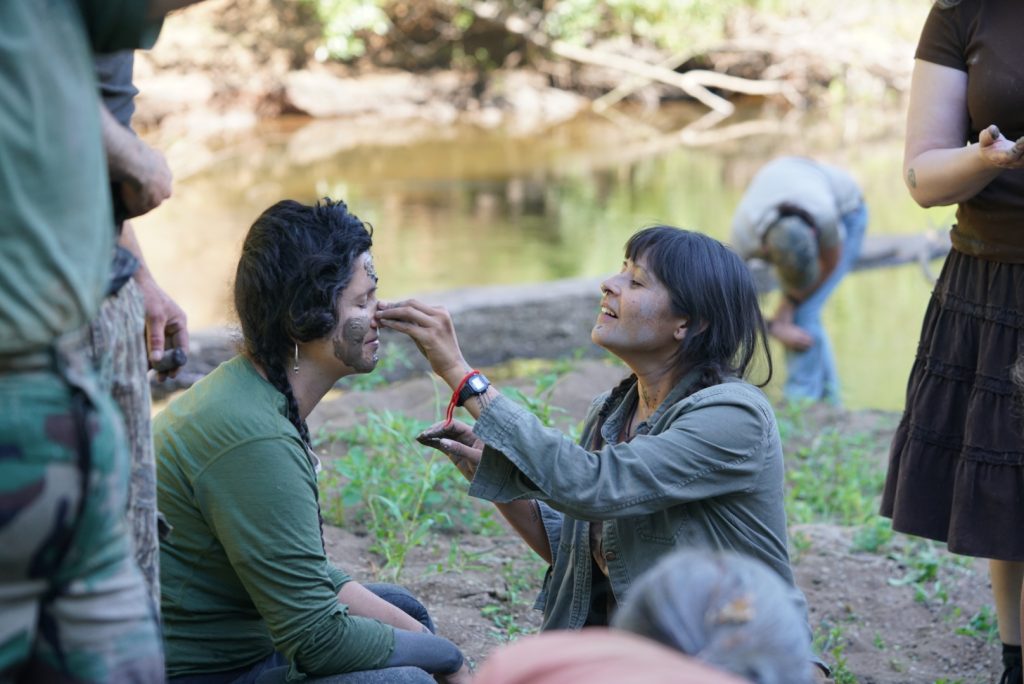 In this course you will learn:
• Understanding of how to move quietly and reduce your energetic impact
• Basics of camouflage and concealment
• Strengthening intuition and situational awareness
• How to utilize these skills in service to deeper nature connection and co-liberation
• Awareness practices and games
Other Notes:
Students must provide their own food and meals for this program. There is no running water on site, so students should also bring their own water (suggested 6-8 gallons for drinking and cooking). Camping is tent only. This program will be right before Echoes in Time, our ancestral skills gathering. Attendance to Echoes in Time is not a required part of Queer Stealthcraft, but those who attend Queer Stealthcraft will receive a coupon code to register for Echoes at half price!
*Scholarships are available! We highly encourage QTBIPOC and two-spirit folks to inquire if you need it.
Registration (OPENS SOON)
We have divided registration into two categories to assure that we track and fulfill our mission of making this space available to more BIPOC folks.
BIPOC
People who self-identity as Black, Indigenous and/or People of Color. Folks who have lived experienced of being systemically and historically targeted for their skin color and race. If you are white-presenting BIPOC, this is your call for self-identifying whether to move forward or move back.
Non-BIPOC / White
People who are of European descent and who benefit from skin privilege and white privilege.
---
Instructors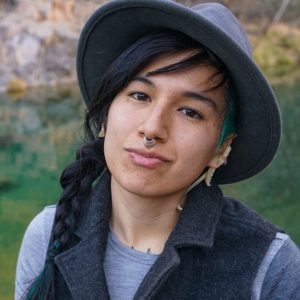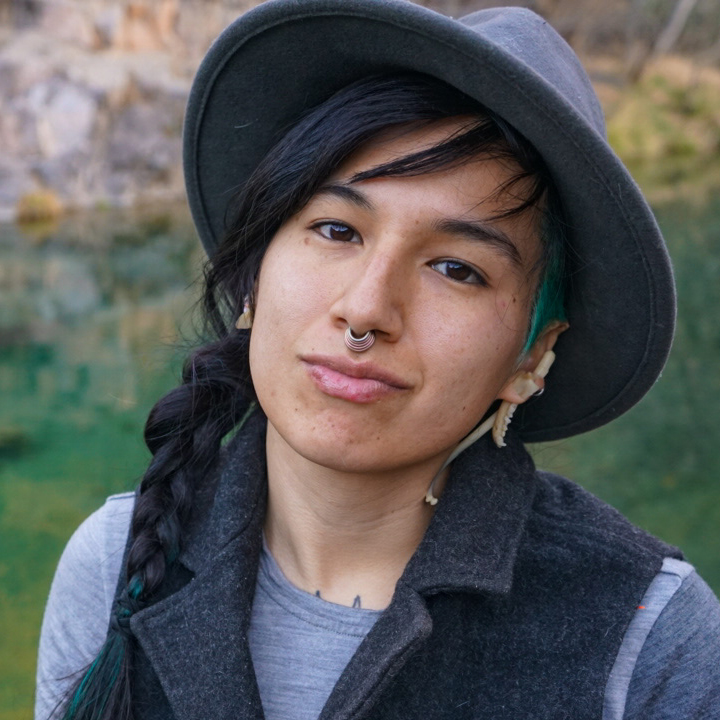 Pınar Ateş Sinopoulos-Lloyd
Pınar (they/them/theirs) has always been allured by how the natural world mirrors one's internal landscape. Enchanted by the liminal, Pınar is a nonbinary QTPOC (Queer & Trans Person of Color) with Huanca, Turkish, and Chinese lineages. They, along with their spouse, So, co-founded Queer Nature, a project bringing earth-based queer community through ancestral skills, nature connection, and vision fast guiding. In addition to offering LGBTQ2+ specific programming, Pınar is a consultant, presenter, and speaker at universities and conferences, program designer and facilitator in collaboration with nonprofits, and a canoe guide. As an indigenous queer outdoor leader, their inspiration is envisioning decolonially informed queer futurism through interspecies accountability and remediating the myth of human exceptionalism. As a survival skills instructor, one of their core missions is to uplift and amplify the brilliant "survival skills" that BIPOC, LGBTQ2+, and other intersectional oppressed populations already have in their resilient bodies and stories of survivance. Their relationship with queerness, neurodivergence, indigeneity, and belonging guided their work in developing Queer Ecopsychology through studies at Prescott College, Wilderness Awareness School, School of Lost Borders, Animas Valley Institute, Naropa University, and Esalen Institute. Their undergraduate work was in applied ecopsychology with a somatic and depth approach through a decolonial and queer lens. Currently enrolled at the University of Vermont, they are working on their degree in Master of Science in Natural Resources with a Concentration in Leadership for Sustainability.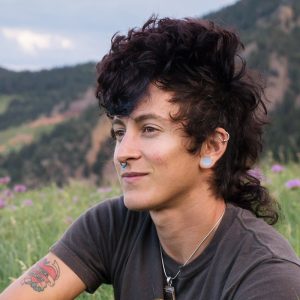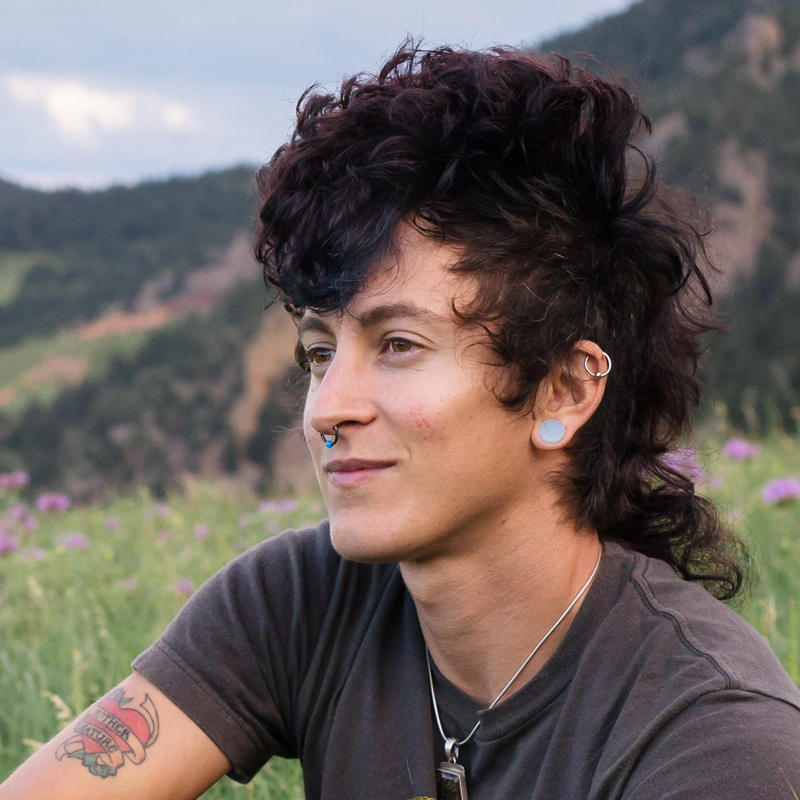 Sophia "So" Sinopoulos-Lloyd
So is a queer Greek-American who grew up in the northern hardwood forests of central Vermont. So's initiation to the wisdom of earth-based lifeways began when they worked as a seasonal shepherd and cheese-making assistant throughout college, and sheep began to teach them new things about belonging, awareness, and community. Inspired by the resilience and hardiness of these beings, So went on to do immersive studies in ancestral earth-based skills and natural science, and also completed an MA that focused on relationships between religion and ecology in the Eastern Mediterranean—their matrilineal lands. Much of So's work is animated by a study of how personhood and a sense of belonging are interwoven with geography and can be further informed by intimate knowledge of place through naturalist study. So stewards Queer Nature with their spouse, Pınar, which is devoted to creating empowering and accessible spaces where LGBTQ2+ and non-binary folks can learn various ancestral earth-based skills. Some things that So is most passionate about teaching and learning are so-called survival skills, wildlife tracking, and wilderness emergency medicine. So still hopes to one day be as cool and skilled as sheep are.