Escape From Portland!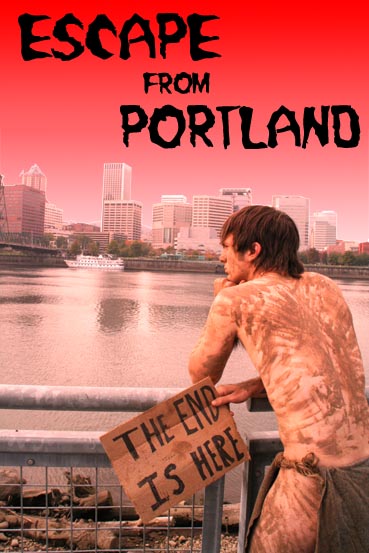 Portland was once a thriving city, known for it's sustainability, open-mindedness and rich creativity. That was then. This, is now. Disaster has struck. It happened over night. We don't even quite understand what happened. No one does. There is too much chaos and misinformation. With no electronics working, it's hard to tell what's true and what isn't. All we know is that we need to get to the woods as soon as humanly possible. There is just one problem: we have to make it out of the city first. Through marauding gangs of crazed civilians, power-hungry military road blocks, an under-trained police force, paranoid stock-pilers, and who knows what else. This class is an educational adventure simulation where we start in downtown Portland and hoof it through the suburbs and into the foothills of the cascades, ending our evacuation run at the amazing and refurbished Bagby Hot Springs. Part education, part entertainment, part experience, this "class" is not for the faint of heart or the newbie hiker. This is an emotionally intense and physically demanding adventure. You have been warned.
Prerequisite: Watch the movie Survival Quest.
DATES: TBA
COST: $695
This class is currently not being offered. To find out when we will run this class again, join our mailing list.