Staff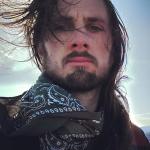 Peter Michael Bauer, Executive Director, Lead Instructor. Peter is the Executive Director and lead instructor for Rewild Portland adult programs. A fourth generation Portlander, his first merit badge in the Boy Scouts was basketry. From there he went on to receive his Eagle Scout rank. It was during his years camping during the scouts that he began to yearn for a deeper connection to place. At sixteen he traveled across the United States to attend Tom Brown Jr.'s Tracker School and Wilderness Awareness School in Washington state, where he attended several Art of Mentoring workshops. He has worked as an environmental educator for nearly every environmental education organization in Portland, including Cascadia Wild, Friends of Tryon Creek, Audubon, and Echoes in Time. He loves basketry, playing the banjo and is a fluent speaker of Chinuk Wawa (Chinook Jargon), the Native trade language of the Pacific Northwest and heritage language of the Confederated Tribes of Grand Ronde. He is the founder of www.rewild.com and the author of Rewild or Die (under the moniker "Urban Scout"). During the summer of 2012 he attended Lynx Vilden's Stone Age immersion program.   —>Contact Peter
---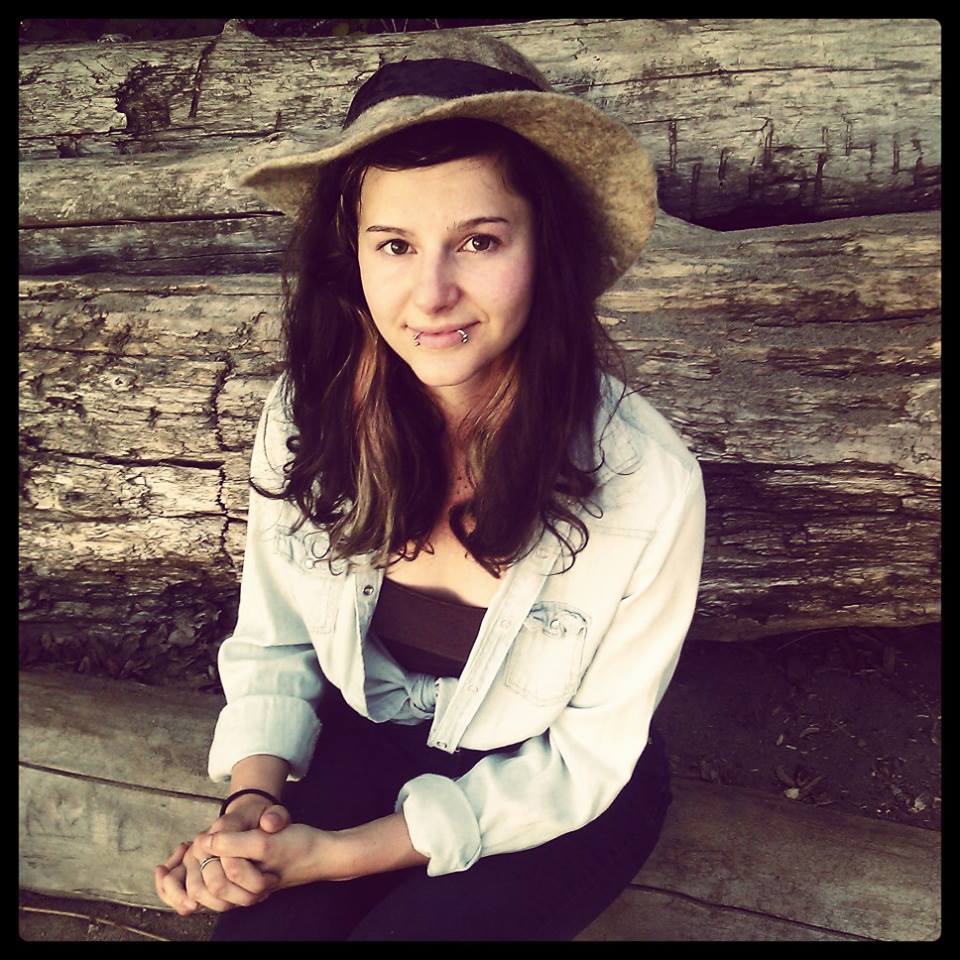 Sarah Hill, Naturalist, Youth Program Instructor Sarah is a teacher, naturalist, indiscriminate animal lover, and pun master. Her desire to connect young people with the outdoors brought her to Rewild Portland. Raised in Ridgefield, WA, Sarah spent her childhood fishing with her father, gardening with her mother and wandering her families forested property. This passion for the natural world has followed her throughout her life. In high school, she was a councilor for her local outdoor school program, and later became a science education intern at OMSI. She holds a degree in Life Science from the University of Portland, has developed educational materials and served as an outdoor educator for the Shangri La Botanical Gardens and Nature Center in Orange, TX, the Fort Vancouver National Historic Site, and is currently in charge of the cultural education programs of the Ridgefield National Wildlife Refuge and the Cathlapotle Plankhouse. Sarah uses her unbridled curiosity, passion for learning, and life-long connection to the wild lands of the Northwest to aid youth in developing their own sense of place.
---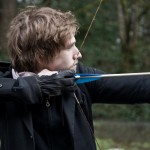 Jesse Ambrose, Director of Media Production. Jesse entered the Ambrose family, pigeon-toed and white-haired, at the crest of his parents' child birthing years, number four of six. After receiving a homeschool diploma from his home state of Pennsylvania, he moved to Portland, Oregon, to study Digital Film and Video at the Art Institute. In 2010 he met the folks at Rewild Portland, and was invited on board as media intern. Working with Rewild introduced Jesse to the world of outdoor education and wilderness-survival skills. In the summer of 2012, he worked for Trackers NW. Also in 2012, Jesse started working for Village Video, a local media production company. Continuing to seek out the cultural intersections of sociology, ecology, and art, Jesse spends his time juggling various projects in the media arts and naturalist pursuits. You can visit Jesse's website at jesseambrose.wordpress.com.
---
Board of Directors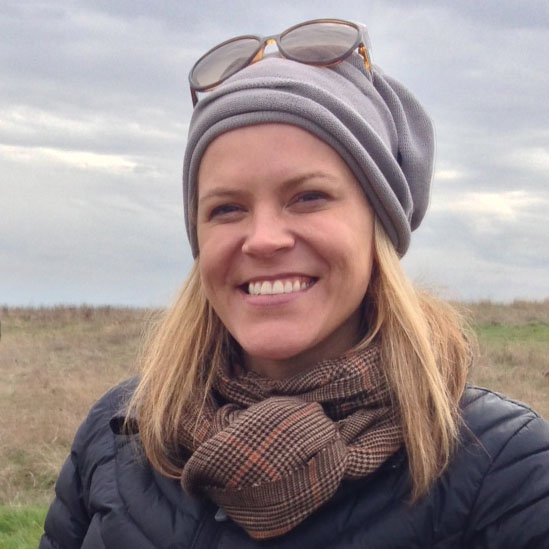 Heather Harlow, Board Member, Director, Producer, and Plant Nerd. Harlow holds a BA in Fine and Applied Arts from the University of Oregon, and a double Master's degree in Botanical Sciences (Ethnobotany) and Conservation Biology from the University of Hawaii. Briefly, her past research includes, identifying and collecting invasive Hawaiian plant species on the island of Oahu for anti-cancer bioassay screening, working with the United Plant Savers performing ecological research studies on threatened and endangered native American medicinal plant species; and working in collaboration with the International Trust for Traditional Medicine (ITTM), located in Northern Himalayan India, where she documented and recorded the cultural significance and specific use of local Tibetan medicinal plant resources. Heather also co-founded and co-directed the Portland-based non-profit, Northwest Documentary Arts & Media. Here, she spent two years teaching documentary filmmaking and collaborating on award-winning documentary projects. Currently, Heather works in the Film and Video industry as both an award-winning producer and an independent film director. Her most recent awards include 'Rising Star Award' from Oregon Media Producer's Association and 'Best Documentary' at HollyShorts Film Festival for her last film Nous Deux Encore, which has won a total of 13 awards to date. She is honored to bring her skills to the board of Rewild Portland and hopes to learn more about the concept of rewilding and it's importance to the health of the earth, ourselves and our future generations.
---

Calen Kennett, Board Member, Filmmaker, and our resident Post-Apocalyptic MacGuyver. Calen was born on the southern Oregon coast and raised in the creative, nurturing community of Portland, Oregon, where he currently resides. Calen has an extensive background in sound design for concerts, stage plays, and film, for which he has been complimented by Variety Magazine. He can siphon gas from a car with duct tape while rewiring a solar panel to recharge AA batteries while making a video about it. Okay not really, but kinda. He works as a professional sound and video technician for Owlink Media.
---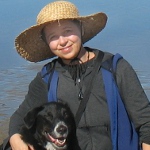 Monica Roxburgh, Board Member, Maskmaker. Monica was born in New Zealand, where she was introduced to flax weaving and other indigenous skills in elementary school. Surrounded by the temperate forests, grasslands, and coastline of the South Island's Otago region, she developed a deep appreciation of nature and the environment. Art was her other main interest while growing up, and after moving to the USA, she earned a Bachelor of Fine Art degree while crafting paper mache masks for theater and dance groups in the Midwest. She founded a maskmaking company and moved to Portland in 1999, and is currently investigating the wild man mask and mummer traditions of old Europe. Mask traditions existed in many world cultures, and Monica sees mask ritual and mask performance as vital methods to connect to our ancestry, to the spirits of the land, and to our wild selves.
---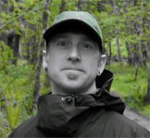 Matthew McCarty, Board Member. Matt grew up in North Albany, Oregon and began studying and working in nature at age fifteen. He graduated with a bachelors degree in environmental studies from Prescott College, and worked as a biological technician for ten seasons. He then commenced a multi-year career in the field of wilderness therapy. This integration of people, nature, and healing guides his present career and studies. Matt is pursuing a masters degree in adventure education, again at Prescott College, where he is exploring the therapeutic knowledge and relational skills of outdoor leaders. He is currently employed as a lead staff and administrator at The Center at Heron Hill, a program that utilizes nature for therapeutic purposes. Matt is seeking to expand his personal relationship with nature from mere academic knowledge, to the sustainable use of nature for crafts and sustenance.
---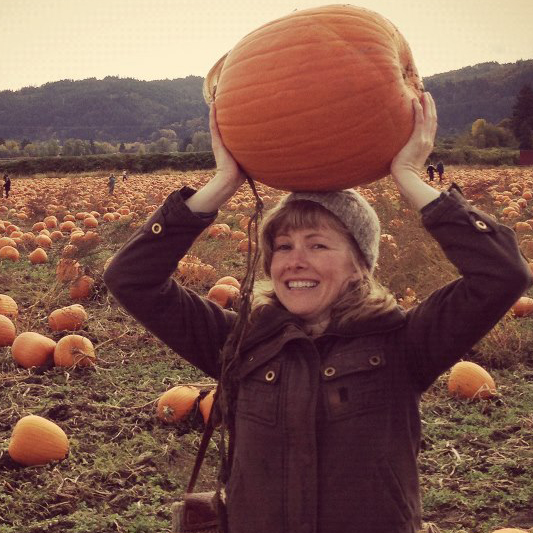 Deirdre Spahr, Board Member and Teacher Deirdre has a BA in Environmental Studies from the City University of New York. She is currently working towards a Masters in Waldorf Education, through Antioch University, and is an elementary grades teacher at Shining Star Waldorf School in Portland, Oregon. Deirdre's love for the outdoors began as a child in Pennsylvania where, from a young age, she and her little sister had free range of the farm fields, woods and creeks surrounding their home. Her parents are both active environmentalists and outdoor enthusiasts who have long supported her interests in sustainable development. Before becoming a Waldorf school teacher and moving to Portland, Deirdre worked with non-profit groups in New York to develop educational programming for children and adults, on environmental and humanitarian issues. In an age when environmental concerns are quite frightening, it is Deirdre's hope to reawaken conscious connection with nature and community through fun . . . and a fair amount of goading people into putting away their cell phones to engage directly with mud, bugs, skipping stones, stinging nettle, the pouring rain, climbing trees and more, as much as possible.
---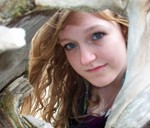 Kelila Eichstadt, Director of Communications. Growing up next to the Molalla River, Kelila learned to value the earth from a young age. In high school, she was very involved with environmental advocacy and co-founded the high school's "Green Team". She became the communications officer and was a driving force behind the club's Earth Day event, Greenstock. Over two years, she worked with the club and the community and furthered the success of the event. Leaving the legacy behind her, Kelila now attends Portland State University where she is studying French and globalization. She aspires to learn all she can and master many new skills through her experience with Rewild Portland.
---
Instructor Profiles
Aside from our core staff, Rewild Portland works with a large group of educators. Here is a list of people who are working with us and have worked with us in the past.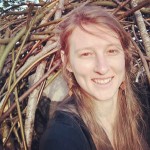 Kymberly Kline, Instructor. Kymberly is passionate about nature, creativity, community and storytelling. After receiving her Masters of Science in Geology and Environmental Science, she did some serious un-schooling. She completed the 9-month Regenerative Design and Nature Awareness program with the 8-Shields Institute & the Regenerative Design Institute (RDI) studying mentoring, nature connection, culture creation and wilderness skills. She also completed Ecology of Leadership trainings through RDI. Kymberly has worked with children of many ages, socio-economic, and cultural backgrounds in alternative education settings. For eight years she worked in summer camps, after school programs, homeschooling programs, in-school mentoring programs, and as a garden teacher. Kymberly considers herself deeply blessed to have grown up in a rural area with plenty of forest and stream to explore adjacent to her childhood home. As a child, Kymberly had a close connection to her grandparents and her great grandmother who lived close by. She has never been at a loss for curiosity about the natural world, and is passionate about sharing her love & gratitude for natural processes and community supported learning.
---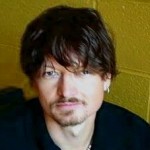 Willem Larsen, Founder, Advisor, Instructor, Blower of Minds. Willem was born at the mouth of the Rogue River in Oregon. He grew up on the Chetco, Winchuck, Coos, and Willamette Rivers, and is now working and living in Portland, OR. He travels the world teaching the language revitalization method called  Language Hunting focused on turning around the global endangered language crisis. He also teaches communities how to become self-sufficient and resilient, and keeps a popular blog about rewilding, www.mythic-cartography.org. His recent fatherhood has only underscored his commitment to family, village, and land.
---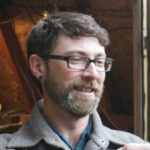 Tony Deland, Bowyer, ancestral skills instructor and practitioner. Tony has a Masters in Art Education and served as a Peace Corps Volunteer (Kenya, 2005-2007). While in Kenya he began to learn many of the ancestral skills in real world practice, and was part of building a mud brick and cob home as well as learning the traditional way of making ceramic cooking pots. Through that experience he has been extremely passionate about traditional and ancestral skills ever since. He has been an instructor at the Buckeye Gathering in California and at The Sharpening Stone in southern Oregon. He has also taught at Trackers Northwest as their lead instructor for adult and teen programs. His experience as an Art teacher helps him to simplify these skills and make them accessible to people who may not have any experience with them. Check out his personal webpage here: http://www.primitiveartsandcrafts.com
---

Lisa Wells, Lisa Wells, Advisor, Founder, Instructor. Lisa is a long time rewilder and student of Tom Brown jr., Jon Young, and Martin Pretchtel. She has worked as an outdoor educator, theater teacher, and creative writing instructor. She teaches the Spolin Method of improvisation and does group work facilitation using Systemic Constellation. She is the author of a book of essays, Yeah. No. Totally. and a chapbook, BEAST. With Bobby Abrahamson she made The West Behind Us, a documentary collaboration on struggling small towns in the west. Her work has appeared or is forthcoming in The Believer, Best New Poets, Denver Quarterly, Third Coast, The Iowa Review and others. She holds an MFA in Poetry from the Iowa Writers' Workshop and currently teaches poetry at Yale-NUS in Singapore.
---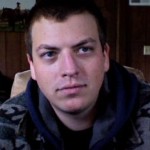 Tony Kimbro, Advisor, Founder, Instructor, Musician, Bouncer and provides comic relief. Tony has lived as an avid outdoorsman, naturalist and rewilder for 14 years. He has studied wilderness living skills, tracking and nature observation, traveling to New Jersey at a young age to attend Tom Brown's Tracker School and has worked as a guide in the remote wilderness of Idaho and Alaska. A love of family, friends and place inspire Tony, and influence his drive to rewild the hearts and minds  of Cascadia.
---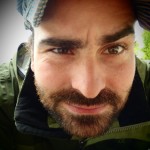 Noah Cardiera, Instructor, Photographer, Electrician, Shirtless T-Shirt Contest Winner. Noah is originally from the east coast where he comes from a long line of ancestral boat builders and woodworkers. An electrician by trade, he installs and performs maintenance on wind and solar energy systems in the Pacific Northwest. He loves back-packing through the mountains and photographing the beautiful landscapes and animals.
---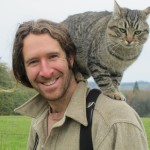 Shaun Deller, Instructor. Shaun has been practicing and teaching primitive living and survival skills for the past decade. He makes his living as an artist, hide tanner and tailor on a farm outside of Portland. Shaun's interests have led him on a path of studying and lecturing about the roll of these traditional skills in the early Oregon Territory as practiced by native tribes, fur trappers and settlers for day to day survival.