Earth Day Party!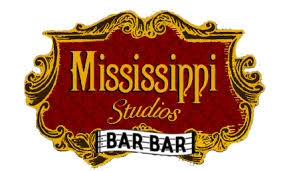 Tuesday, April 22nd @ Mississippi Studios. 21+
Silent Auction 6pm-8pm
Guest Speaker 7:00-8:00pm
Live Music 8pm – Close
Presale Tickets: $10
General: Sliding Scale $10-25

*All proceeds from the door go to support Rewild Portland*

---
Event Activities include:
• Hear DR. Nicole Apelian (Ethnobotanist and founder of Eco Tours International) tell stories through images of her research and experiences with the Bushmen of the Kalahari
• Donate and become a member of Rewild Portland
• See Ancestral Skills Demonstrations
• Bid on amazing items in our Silent Auction
• Stay for live music featuring (TBD)
---
Slide-Show Presentation by Dr. Nicole Apelian







Ever wonder what it's like to live with the Bushmen? Want to know what their day to day life is like? What kinds of ancient technologies are still in everyday use? How have they maintained their way of life in the fast-paced modern world? Nicole will be giving a slide-show presentation about her work studying and documenting the ethnobotany and lifeways of the Naro Bushman in Botswana. The presentation will cover the kinds of technology they use in everyday life and their efforts to preserve their cultural ways. This is an exciting opportunity!
Dr. Nicole Apelian is a researcher, expeditionary leader, safari guide, Southern Africa specialist, mother, scientist, and educator. Nicole received a BS in Biology from McGill University in Canada, a Masters of Science in Biology from the University of Oregon, and a PhD focused in cultural anthropology from Prescott College, where she currently teaches. Her doctoral research involved indigenous-based tourism and its role in maintaining intergenerational knowledge in Bushmen communities. She has worked in Botswana since 1995 as a game warden for the Department of Wildlife and National Parks and the US Peace Corps, as a lion researcher, guide, and anthropological researcher. Nicole is one of the primary guides for her company Eco Tours International, and specializes in tracking and wildlife safaris in Southern Africa. She is currently engaged in an ethnobotanical study on how the Bushmen utilize the plants of the Kalahari Basin. When she is not working on research she is busy raising her children in Portland, OR and working on ancestral technology.
Silent Auction

Special: The first 200 people to bid on an item in our silent auction will receive a pass to the Adidas Employee Store, where all Adidas merchandise is 50% off!
A diverse selection of Silent Auction items such as amazing art by local artists, healing sessions, overnight getaways, permaculture and other specialized skill classes, Next Adventure gift cards, movie tickets and much more! Come check out all the goodies we are auctioning off. Auction opens at 6:00pm and closes at 8:30pm.
[SEE A LIST OF OUR AUCTION ITEMS HERE]
Live Music
• Peter Rainbeau – Acid Folk/ Sentimental Crooning/ Campfire
• Jordan Harris – Singer Songwriter/ Alternative/ Soul Rock
• Medallion – Classic Country/Folk
Ancestral Skills Demonstrations
There will be three ancestral skills demonstrations on-going throughout the night.
• Fire by friction
• Basket weaving
• Simple Stone Knives
Membership Drive
The best way to help Rewild Portland continue to foster its mission to create cultural and environmental resilience through earth-based arts is to become a member! Members are people who donate to Rewild on an annual basis. They receive a newsletter twice a year that tells what Rewild Portland has done with the funds they have raised and is also full of fun activities and interesting content. At our Fundraiser we will have a membership table for people to sign up for the various levels of membership.
Class Registration Table
Want to see our up-coming adult classes and kid's camps? See a class you want to attend or send your child to? Sign up at our registration table!
About Rewild
Rewild Portland is a 501(c)(3) non-profit. Our mission is to create cultural and environmental resilience through the education of earth based arts, technology, and traditions. This mission comes to life in the form of educational workshops and programs, community-building events, and ecological restoration. We offer a range of programs from free monthly classes and community building events to children's summer camps to adult workshops. We are funded through fundraising events, individual donations, grants, and program fees. Because they are a non-profit they keep their program fees low and offer free classes once a month. [Learn More]